Chief Operating Officer and Director of Petro Group, Tanzania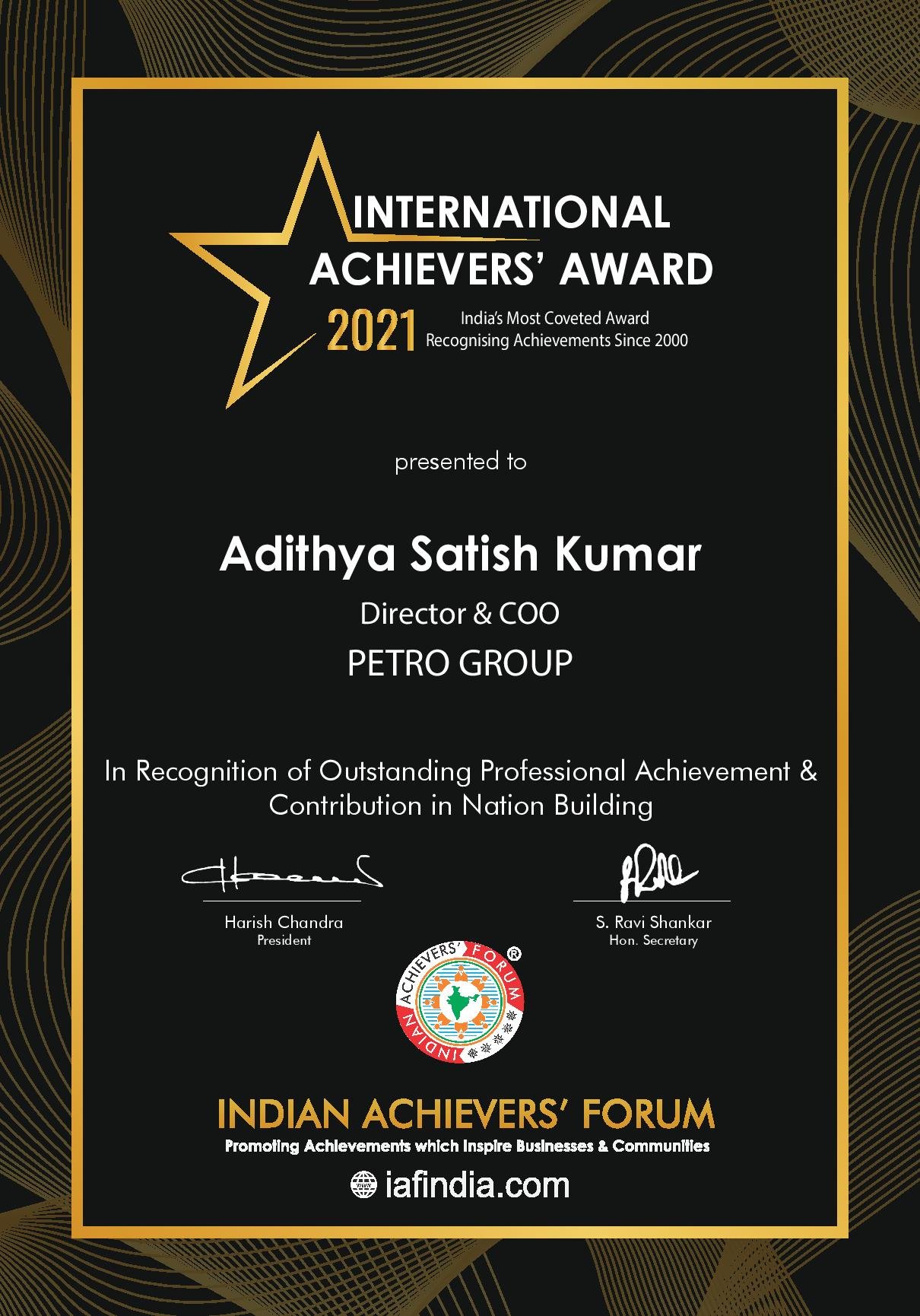 Driving growth by focusing on group strategy
From a very young age, Adithya showcased strong business acumen and joined the family owned Petro Group of Tanzania in 2014 at the age of 22. Since then, he has overseen the growth of the entire group whose interests span the petroleum, transportation and logistics, trading, pharmaceuticals and manufacturing industries. 
He is a dual degree holder in International Business and Marketing from University of West of England, Bristol, and Taylors University, Malaysia. He completed his Entrepreneurship in Emerging Markets certification from Harvard University. Being a marketer, Adithya focuses on increasing brand value and equity.
During his tenure, the brand awareness of the group soared to greater heights. He oversaw the rebranding of the entire Petro Group and its associated companies. Adithya is a marketer with a proven track record of service delivery. In this role, Adithya drives growth by focusing on the group's strategy by putting emphasis on the core values of the organisation. Adithya has over 9 years of experience in the top management of Oil and Gas industries among others. His experience in Marketing and Operations has seen him contribute towards the positive growth of Petro Group and its affiliates.
Adithya is a global citizen of Indian origin having been born in the Middle East, brought up in Africa, and educated across the World. He is a family centric person with strong values bestowed upon him by his father, who has been his mentor.
He is passionate about giving back to the community and oversees various philanthropic initiatives. He is currently setting up a foundation with the sole purpose of ensuring the uninterrupted supply of clean water to rural areas in Tanzania. In addition to this, he is working on setting up small scale industries across Tanzania manufacturing low-cost sanitary napkins for distribution in the rural areas. As an avid sports enthusiast, he is keen on developing sports infrastructure across the Nation.