Founder and CEO of Funcell Games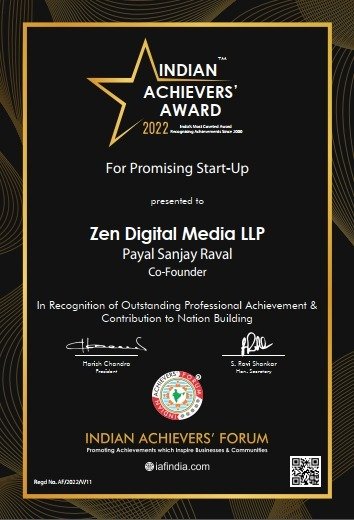 Dreams do come true, if you have the passion to materialize them
Abhishek started developing mobile games in 2009 with a dream to create a game which will be ranked number 1 in the World, that dream took 10 years to materialise and finally in 2019, he made a game named Idle human which was the top game across the globe. Since then there has been nothing stopping him and today he is a pioneer in the mobile gaming industry with over 250 million downloads across all his games.
Passionately committed to turning over a new leaf within mobile gaming, Funcell's consistent growth and his resolute commitment to bring about many more transformative changes and establish benchmarks in the mobile gaming development industry. Staying by his success formula – to build, innovate, succeed, and give back, is a world-renowned entrepreneur who has become an inspiration for many because of his commitment, passion and never give up attitude.
Talking about his journey, the visionary states, "When I began this journey, I was the only one, there was no team. I used to get games developed from other companies. There was one development company, with whom I worked for 7-8 years and finally took over that company". Today he heads a 70 member team with its office in Ahmedabad and is planning an IPO in London very soon.
Abhishek loves to read Dan Brown's books and watch movies. He mainly gets inspired from watching knowledge-based TV series that are focused on science and technology. Abhishek also read Buddhism and Gita multiple times in the situations when he needed some motivation. In hobbies, he has been state level champion in table tennis and chess. These days, he spends his spare time playing tennis.
The driving force behind the creation of such an innovative game development company was the love for gaming and the dedication of the visionary and his team. The company launched World chart topping  games like Idle World, Idle Human, 9 Months, Stairway to Heaven to name a few. The strong inclination of consumers towards the gaming industry suggests the firm's future appears to be very bright.