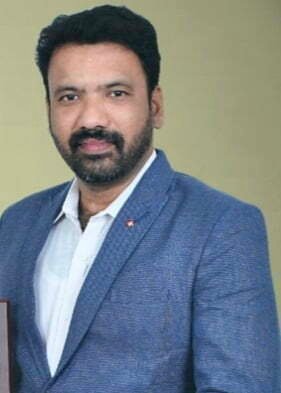 Mr. Abhinav Patel Pasunuti
Mr. Abhinav Patel Pasunuti's Green Alliance Biotech aims to tackle the global environmental problems of plastic pollution.
"As a human being, It's my duty and responsibility to give good environment to the future Generations", says Mr. Abhinav Patel Pasunuti. He is an innovator, entrepreneur, environmentalist, and an optimist.  Having completed B.E in computer science from Visvesvaraya technological university Bangalore, Mr. Abhinav worked as a Software Project Manager, Dot Net programmer and trainer.
After gaining some experience, he later stepped into Granite business and established Granite cutting industries and also did Granite mining. Few years later, the business went into loss, resulting in shutting down the mining business and started searching for a better business where he could get name, fame and satisfaction.
In the process of finding a new business, a constant thought of giving back to the society by saving mother nature by protecting her, stuck his mind. Whosoever wishes to starts a business, has to get the pollution certificate for (Air and Water) from State Pollution Control Board as those two elements run the human life. But according to Mr. Abhinav adds one more element to the list and i.e., soil. If soil gets effected, there won't be a mankind. Soil is mostly effected by the plastic pollution and hence he stepped forward to reduce the soil pollution.
Mr. Abhinav started doing his R&D in 2016 and brought a solution to plastic pollution and launched final compostable product in 2019 against the plastic. The time he was into the Compostable product development, he never expected that single use plastics will be banned in India.
Today, he is the proud Founder and CEO of Green Alliance Biotech (Gab). GAB products are alternative to the plastic. The organization manufactures Biodegradable, 100% Compostable, Eco-friendly, Go Green and Environment safe which decompose in soil within 180 days and aim to tackle the global environmental problems of plastic pollution.
"Come join hands with GAB for better environment and Let's Save Our Mother Earth", says Mr. Abhinav as he asks everybody, irrespective of any parameters, to help heal and protect Mother Nature.