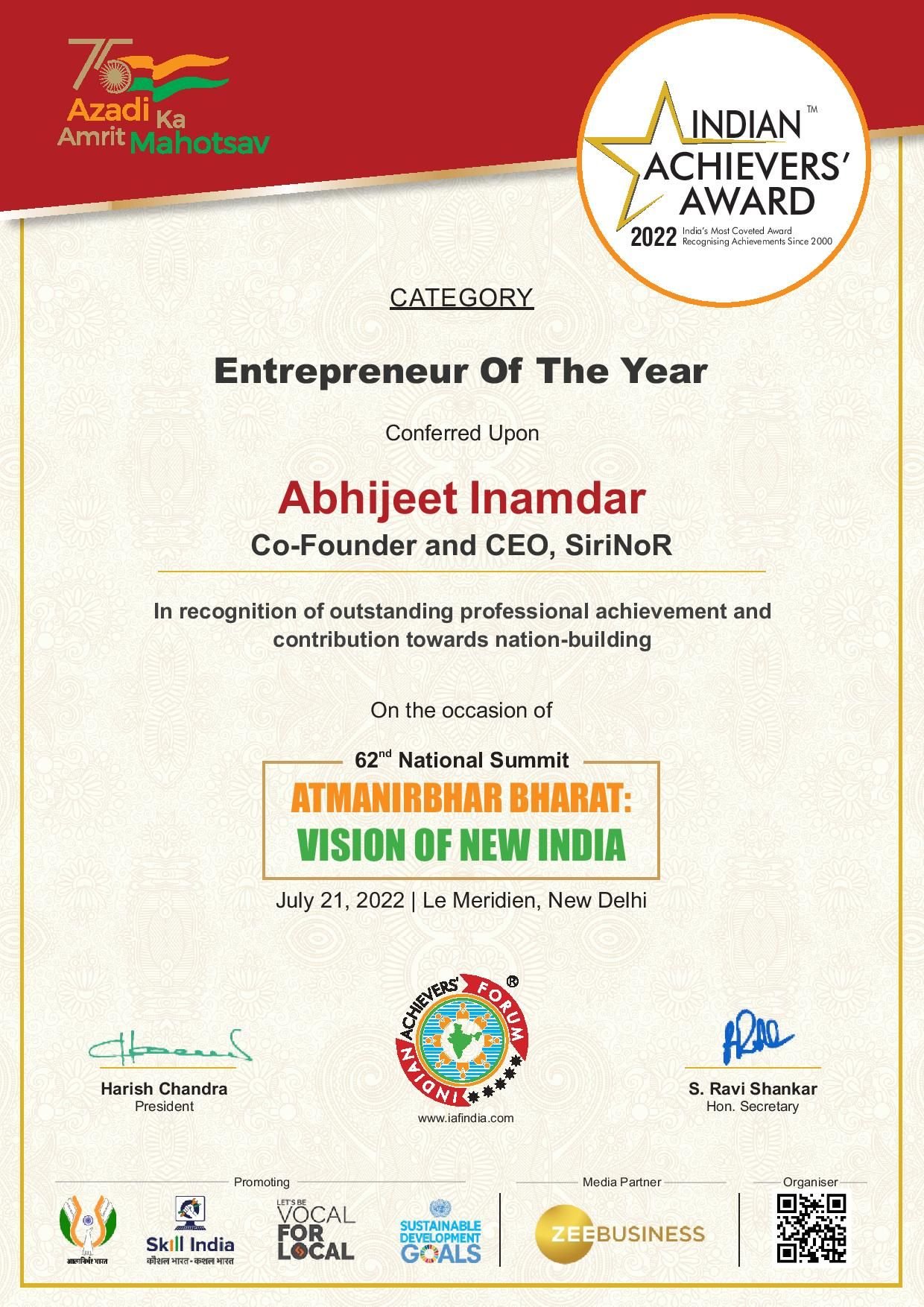 Strive hard until the aim is accomplished
Abhijeet is co-founder and CEO of SiriNoR, a Norwegian/Indian startup. The company aims to manufacture commercial aircraft engine to deliver zero emissions drivetrain solution for supersonic transport. He believes that each one of us has a role to play in reducing emissions for a sustainable future.
Previously, he led the Equinor's Technology Venture group in the US, with a focus on broader Energy opportunities, low carbon solutions, etc. He invested in 10+ companies. His investments have added more 100x in implementation value and are expected to provide better than 5X financial returns to Equinor on exit. He has great experience in developing and commercializing new products/services and building strong teams. He has served as a board member/Advisor for 10+ companies. Abhijeet has been honored with "Forty under 40 Investors – North America 2019, "Entrepreneur of the year – India 2022" and "Most Admired Global Indian – 2022".
He holds MS in Petroleum Engineering degree from University of Alaska, Fairbanks. In his spare time, he loves to travel and play poker.