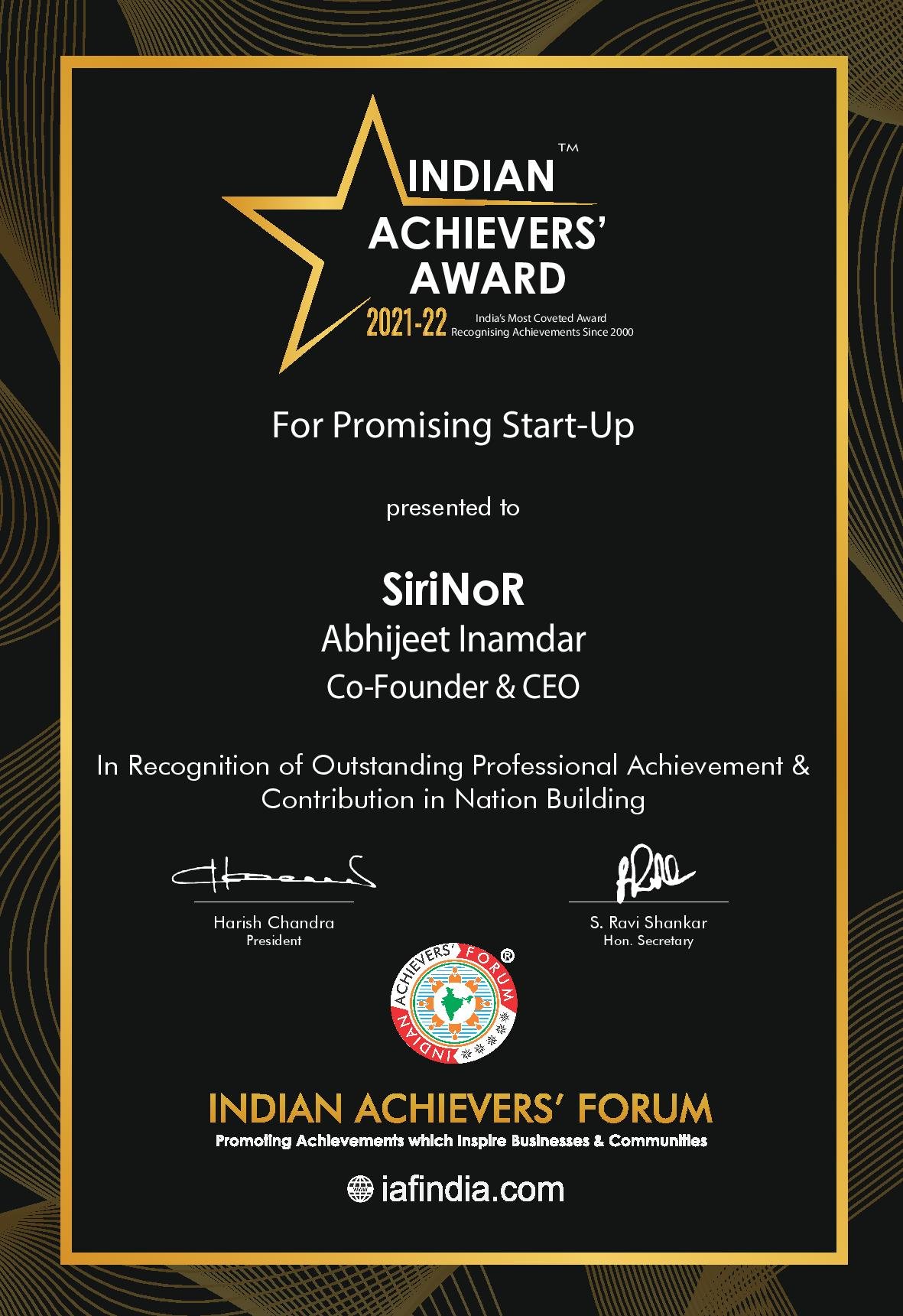 SiriNoR- A mission to make India a global leader
Abhijeet has 17 years of experience in the Energy Industry. He has worked in service company, E&P operators as well as in corporate venture groups. At Equinor/Statoil, He led the deal flow team of Equinor Technology Ventures group in the US. Abhijeet was evaluating investment opportunities in shale oil and gas, technologies in hardware/software space, blockchain, to "low carbon solutions" space such as Hydrogen/CCUS. He invested in 10+ companies. His investments have added more 100x in implementation value and were expected to provide better than 5X financial returns to Equinor on exit. He has vast experience in developing and commercializing new products/services and building strong teams. He has served as a board member/Advisor for 10+ companies. Abhijeet was one of the honorees of Hart Energy's "Forty under 40" in 2019. Prior to Equinor, he worked at SM Energy and Schlumberger.
After gaining a bouquet of extensive experience from startups as well as multinational companies, Abhijeet decided to move back to India to set up his startup "SiriNoR". He is a co-founder and CEO of SiriNoR, a Norway/India company. SiriNoR is addressing global climate change issues in the commercial aviation domain by enabling a breakthrough technology to decarbonize that industry. Their innovative product is going to be an onboard zero-emissions engine that will be used in supersonic and subsonic business jets. The engine will be powered by electricity using Hydrogen Fuel cell technology and Hydrogen as a fuel. There is currently nothing like that on the market today for business jets. In alignment with Atma Nirbhar mission, SiriNoR's mission is to make India a global leader in providing self-sustaining, first of a kind, zero emissions solution to business jets at subsonic and supersonic speeds. These solutions can also potentially be used for the drones' industry. In future, they also plan to spin off the technologies into other heavy transportation industry within India.
As a kid, he had humble upbringing from a small town called Barshi in Solapur district in Maharashtra. His parents worked hard to support family of 10+. He graduated in Petrochemical Engineering from Raigad district. After that he moved to US in 2002 where he attended the University of Alaska in Fairbanks. He holds MS in Petroleum Engineering degree from University of Alaska, Fairbanks. In his spare time, he loves to travel and play poker.
He is always excited about helping startups who have passion to make the world a better place with their ideas and solutions. His advice to entrepreneurs: "If you have an idea, pursue it. Building the right team is crucial so find someone who shares your vision but at the same time brings diversity in thoughts in executing it. And most importantly don't be afraid to fail. Fail fast, learn fast should be the mantra for your success."