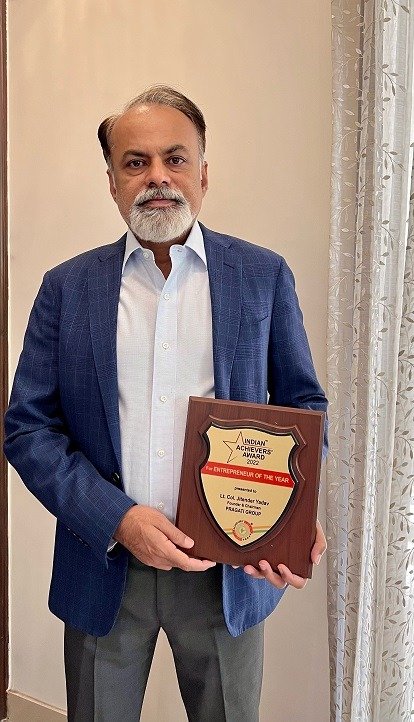 Pragati – A one stop shop for real estate solutions
Pragati is an Indian developer organization that offers customized warehouse solutions & services including Land Acquisition, Compliance, Leasing, and Asset Management. Your overall development needs are catered to by their experienced teams consisting of industry leaders & professionals. The company is led by dynamic & energetic professionals, located in the millennium city of Gurugram, Haryana, India. They strive to provide a very personalized, prompt & professional approach to all their clients. 



Col. Yadav initially brought forth the idea of the Pragati. However, it was not out of a passion for property development rather opportunities that motivated him to enter the realm. Since his days in college, he had keen interest in real estate. After joining the Indian Armed Forces, he bought and sold several land plots in a small way to add to his income. His continued investment and attention on land acquisition fuelled his natural interest in the realm. Not to mention, the investment decisions yielded positive results, prompting him to pursue real estate after voluntarily retiring in 2010 and launching his own business. 

Col. Yadav's expertise in Business Development, Investor Relation Management, Land Evaluation, Consolidation, and Compliance & Leasing has made Pragati a one-stop shop for Land Acquisition, Compliance, Leasing, and Asset Management. His associate partner Mr Shubhendra Mittal has propelled PISL, which is the associate EPC partner for Pragati, to prominence in the fields of EPC, Construction, Design, Procurement, and PMC. Their combined experience and excellence in delivery deadlines speak for themselves. The company has delivered over 8 Mn sq. ft. of logistics space to companies like Walmart-Flipkart, Amazon, Bosch, Allcargo, DHL-Blue Dart, Logos, Myntra, Cadbury and others. Its excellence and dominance account for its diversified portfolio, accomplished leaders and a team of dynamic and experienced professionals. 

Pragati has grown with the changing tides of business and is well-informed of its industry demographics. The team at Pragati is qualified and committed to providing a personalised approach in identifying land for Industrial and Institutional Warehousing Projects to both multinational investors & Domestic clients. The prompt and professional approach has achieved a long list of satisfied clients with the best rates in returns. Col. Yadav's industrial aptitude, as well as his predictable skills in applying novel approaches, inspire strategic thinking with clients and investors, and aids in dealing with these issues. 
Sustaining a benchmarked quality and standard for over 10 years, the leader has created a niche for Pragati. To him, the journey has been exciting and overcoming challenges has evolved his mind set and taught him innovative ways to manage situations.