Inauguration of International Diplomatic Club Amicability Meeting- India Chapter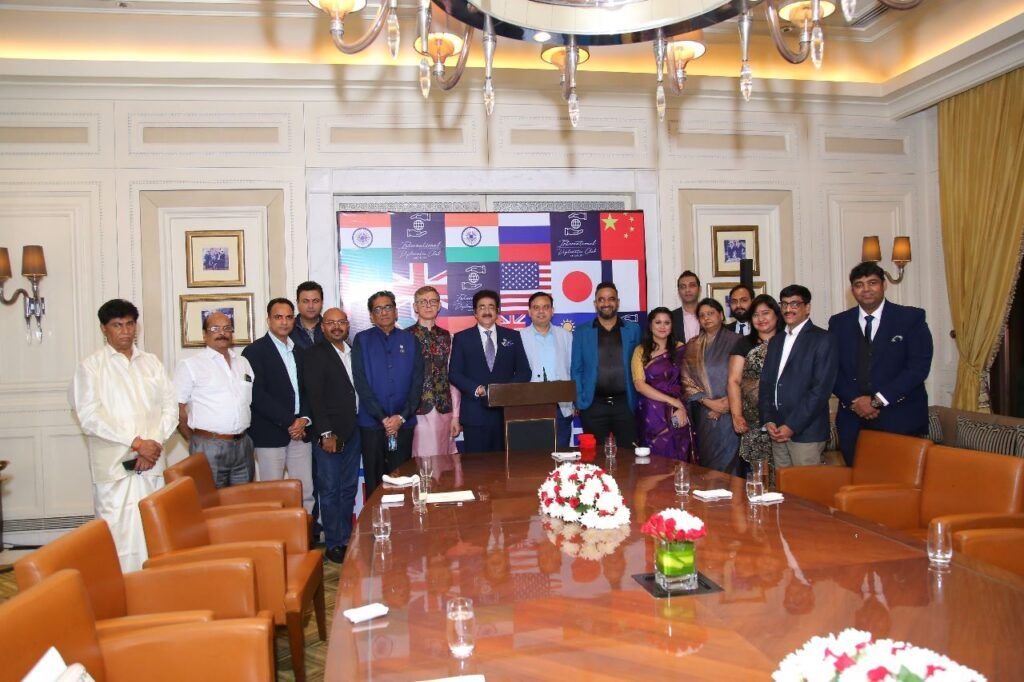 The Inaugural launch of the International Diplomatic Club Amicability Meeting-India Chapter took place at Leela Palace in New Delhi on October 9th.
Dr. Sergey Viktorovich Dvoryanov is a Russian public figure, Doctorate of  philosophical sciences, writer, publicist, Renowned Host  of the program "Dialogue of Civilizations" on and "Formula of Probability"  and the President of the International Diplomatic Club after his rigorous effort of bringing peace to World with Diplomatic ideas and efforts finally decided to launch its India chapter after conducting events at London, Moscow , Dubai, over years which an agenda of bringing peace and harmony and making business strategy for the overall growth of society. Delegates from all over the globe came to the IDCA conference.
Due to its growing status, India is critical to expanding bilateral cooperation between countries; being a rising force in diplomacy and international affairs. This conference aimed to nurture mutual understanding and collaboration between diplomats from numerous countries. We believe that this meeting will benefit both our participants and Indian diplomacy. A number of notable guests spoke about the value of diplomacy and how it might help to foster global understanding. Effective diplomacy, according to the distinguished guests, is about establishing relationships of trust with one another, which leads to collaboration and peace among nations. During the IDCA Conference, the BRICS PEACE AWARD was presented to Mr. Surya Ganesh Valmiki, the director of Valmiki Group, and Mr. N Balakrishnan, a well-known Real Estate Builder.
Raghu Vyas, a well-known imaginary realism painter from India, and Mr. Sandeep Marwah, founder-president of the Asian Academy of Film and Television and Noida Film City, were awarded the Golden Star Award by the World Peace Making Alliance. The same award was also presented to Dr Puroshattam Puri, Chairman of JR Group Bangalore. Miss Sagarika Sahoo, a prominent businesswoman and owner of commerce connect UAE collected the award on behalf of Dr Puri. Mr. Ashish Deep Verma, a prominent attorney from India who founded the global law firm Vidhisastras and played an instrumental role in bringing this entire Conference together, has been appointed as the International Legal Advisor for International Diplomatic Club Amicability.