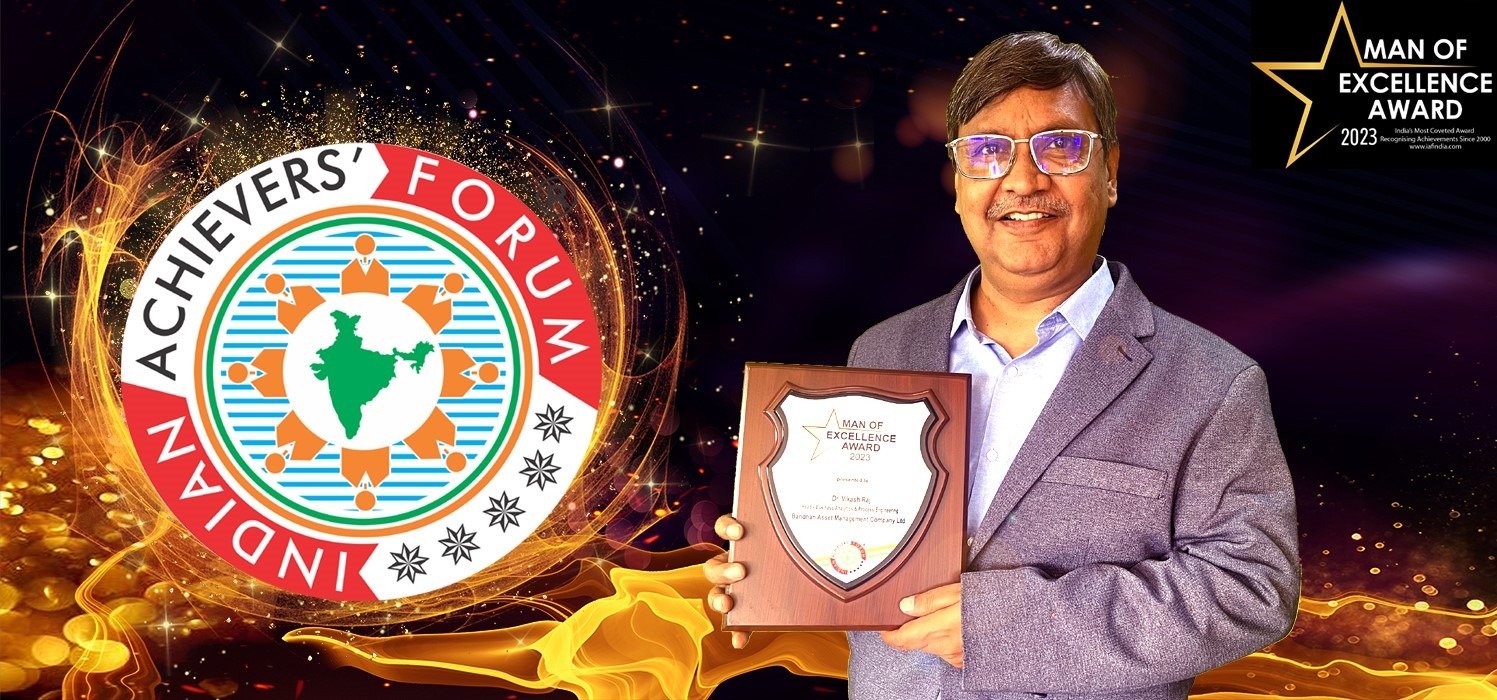 Dr. Vikash Raj's professional journey stands exemplary
Dr. Vikash Raj is a seasoned professional with an extensive and diverse experience of 25 years in various fields like analytics, advisory, investment management, and financial planning. He might come across as a boring old personality due to his great acumen in analytics and thinking beyond and always the data and analysis of that data, though; he's an author, researcher, and analyst who's rocked the industry with his out of the box analytical projects. Dr. Vikash is a lifelong learner, always adding new skills to his already impressive academics and certifications, also ensuring the growth of the people around him. He's like a human sponge, soaking up knowledge left and right and exploring new ways to look at business analysis.
Now, here's the funny part: Dr. Raj has this super unique working style that makes him an extraordinary team player. He's the kind of guy who brings the whole gang along for the ride, helping everyone grow and succeed. Seriously, his team has stuck with him for ages, which makes him a great leader in today's job-hopping world. The secret? He knows how to create a positive work environment that brings out the best from his team members, it's like a spa day for your career. His learning and executing tasks with fun makes him go to man for his team and the organizations he worked for.
But let's not forget Dr. Raj's superpower: data-driven problem-solving acumen. This guy crunches numbers like it's nobody's business and comes up with genius solutions to those tough and tricky business challenges. He's got this analytics and advisory mojo that has him developing software products and recommendation engines for all the big shots in investments, fintech, and asset management. And get this—he's even implemented these fancy platforms based on augmented business intelligence and experiential analytics. This makes him a one stop solution for most of his friends and colleagues who's looking for advice related to analytics and AI.
The industry can't get enough of Dr. Raj's brilliance. He's always on the cutting edge, tackling projects that nobody else dares to touch because he isn't afraid of experimenting with new ideas. He's held some major leadership positions in top-notch companies like Citibank, Standard Chartered AMC, IDFC Pension Fund and Bandhan Asset management Company Ltd. The dude's got more academic qualifications than you can shake a stick at, including a fancy PhD in Management and certifications from prestigious institutions.
Naturally, Dr. Raj has racked up more awards than you can count. He's got trophies and accolades coming out of his ears! I mean, he has also bagged the Best in Future of Intelligence Award from the International Data Corporation, and was even crowned one of the 100 most influential AI leaders in India by Analytics India Magazine. It's safe to say he's basically the LeBron James of the analytics world and moreover, he's always been looked at by forums to be awarded every now and then.
So, in conclusion, Dr. Vikash Raj is the ultimate knowledge ninja, a team player extraordinaire, and a performer with a passion. His expertise in analytics and advisory has blown minds and his leadership skills have turned his team into loyal disciples. He's like that cool older brother who inspires you to keep learning, because in today's world, it's a never-ending journey of fun, excitement, and a whole lot of brainpower. A big shout out to Dr. Vikash for his achievements and contribution to the business analytics world.