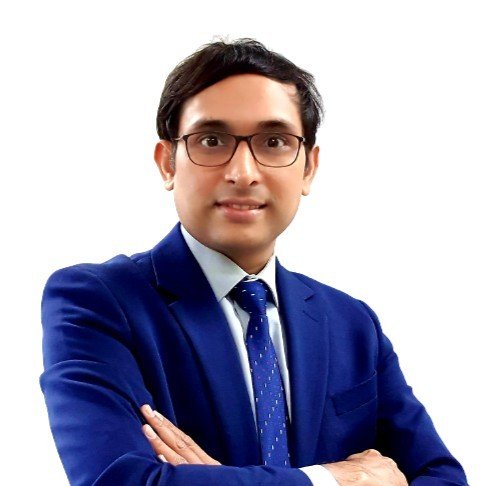 Dr. Soma Sekhar Penumajji
Dr. Soma Sekhar Penumajji: Revolutionizing Access to Life-Saving Drugs
Dr. Soma Sekhar Penumajji's story is a true inspiration to all. He has demonstrated that with dedication, hard work, and a strong sense of purpose, one can achieve great things. His passion for producing accessible and affordable drugs in biopharmaceuticals has driven him throughout his career, and his current project focused on reducing the cost of Insulin and Insulin Analogs is poised to make a significant impact in the lives of millions of people. Soma is a true leader in the field of biopharmaceuticals, and his contributions to the industry will undoubtedly leave a lasting legacy.
Dr. Soma Sekhar Penumajji is a renowned biotech leader and COO of UNDBIO Pharma Co., Ltd, South Korea driven by a passion for making life-saving drugs accessible and affordable to all sectors of society. With a Ph.D. in Biotechnology and an M.B.A., he has risen through the ranks from a scientist to a top executive, leading the charge to produce drugs at reduced cost without compromising on quality. Throughout his career, Soma has demonstrated a commitment to innovation, collaboration, and leadership, making him a driving force behind the company's growth and success.
Soma's journey in the biopharmaceutical industry began as a scientist, where he worked tirelessly supporting the development of new drugs to fight chronic diseases. He quickly gained recognition for his innovative approach and dedication to finding solutions to complex problems.
Soma's keen business sense and scientific expertise were the perfect combinations to drive the company's growth, and he was soon promoted to various leadership positions in different biotech companies. His focus was always on developing drugs that could be produced at lower costs and made accessible to people across all economic strata. His unwavering commitment to this mission saw him move to larger and more established companies, where he continued to make strides toward this goal.
Currently, Soma is spearheading a groundbreaking project aimed at reducing the cost of Insulin and Insulin Analogs, which are critical for managing diabetes. These drugs are currently overpriced, making them unaffordable to a significant portion of the population, especially in developing countries. Soma and his team are leveraging their scientific expertise to develop innovative processes that can produce these drugs at a fraction of the current cost.
Soma's work is more than just a job to him; it is a passion and a calling. He is driven by the knowledge that the drugs his team produces can make a life-changing difference to millions of people around the world. Under his leadership, the company is revolutionizing the biopharmaceutical industry by focusing on affordability and accessibility.
Soma's success is a testament to his ability to lead with compassion and innovation. His unique blend of scientific and business acumen, combined with his unwavering commitment to accessibility, has earned him the respect and admiration of his peers and colleagues. He is an inspiration to young scientists, demonstrating that by combining their passion for innovation with an entrepreneurial spirit and a keen business sense, they too can make a significant impact in the world.