CHAIRMAN BAIRISONS AGRO INDIA PRIVATE LIMITED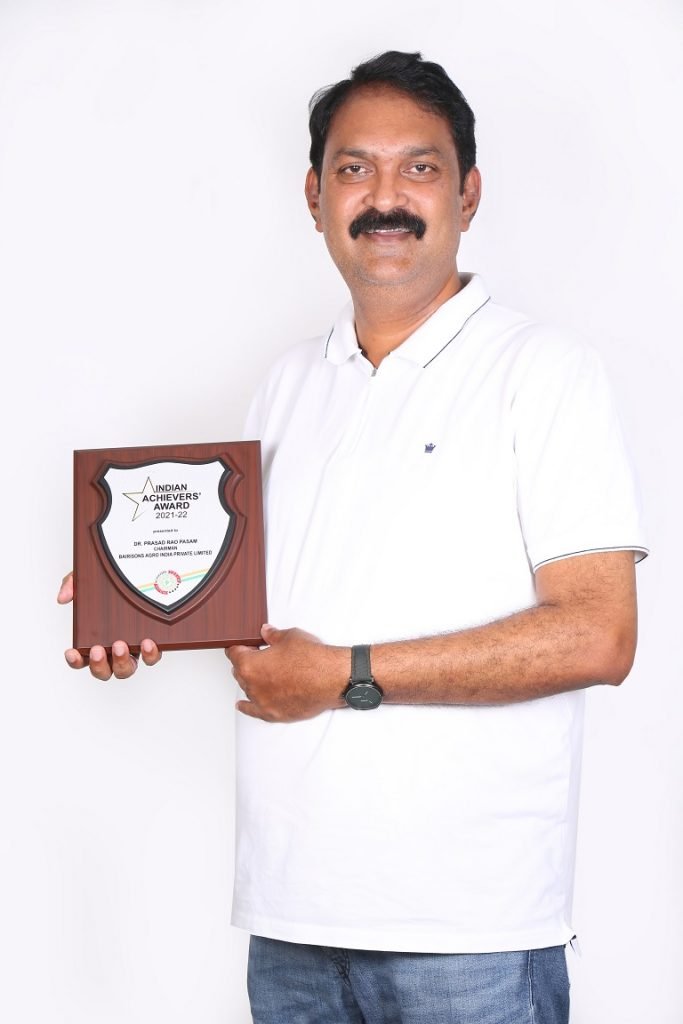 Developing Market Linkage for local products
A Polymath and Inclusive growth expert executed award winning high impact interventions in retail and rural empowerment.  Setting up both Brick & Mortar Kirana stores and technology platform which will connect farmers, women entrepreneurs and rural youth providing capacity building and market linkage for local products to global reach.  Plan to set up 6 lakh stores covering 6 lakh villages of India by 2025.
There is a strong network of Self Help Group (SHG) women making local products.  These women-managed microenterprises face many difficulties in manufacturing and processing daily used household products in procurement of raw materials, manufacturing standard operating procedures (SOPs), quality certifications, trade licenses, branding, packing etc.  Market Linkage for the local products manufactured and processed is a big task and these SHG Women entrepreneurs who take loans end up in financial debts and repayment issues.
Dr.Pasam designed an innovative model to empower rural women entrepreneurs.  Capacity Building for women entrepreneurs manufacturing local products and market linkage for the products through chain of village stores.  Developed a value chain and supply chain procurement mechanism directly from the farmers, employing local rural youth to operate the logistics and women to process the raw materials to finished products and market through the chain of village stores.
Since December 2020 in a record time 25 microenterprises are set up manufacturing 100plus products, 183 Bairisons Telangana SHG Stores are set up in Telangana State with the support of Society for Elimination of Rural Poverty (SERP) and District rural Development Agency (DRDA), Government of Telangana and 100 Bairisons Utkal Grameen Dukan's are set up in Odisha State with the support of NABARD.  700 women entrepreneurs are given regular work and assured income.
Dr.Pasam was involved in implementing last mile connectivity solutions with high impact on grass root level common people and he aligned the UN's SDGs and India's Self Reliance Policies.  Dr.Pasam's vast experience in Information Technology, Healthcare, Agriculture, Retail, Skill Development, Microfinance and Insurance is helping farmers, women and youth in rural India to get the most appropriate information which will enable them to produce quality products and reach the global customers through chain of stores and online platforms.  Dr.Pasam intends to design a website for 6 lakh villages of India by 2025 and on board the rural population, local produce.  This initiative will contribute to the overall development of every village to unearth the resources and connect them to the customers.  Dr.Pasam is National Governing Council (NGC) member and Vice Chairman of Karnataka State Board of All India Manufacturers Association (AIMO) started by Bharat Ratna Shri M.Visvesvaraya in 1942 and strongly believed in VILLAGE INDUSTRIES.
Dr.Pasam attended Innovation programs in the USA from Harvard University, Stanford University and MIT.  He attended Vocational Education in Nantong Vocational University, China.  Attended Healthcare Interventions from ISB, Hyderabad.  Attended NDT from ISRO, Sriharikota.  Obtained PhD from Japan, MBA and BSc from Sri Venkateswara University, Tirupati, India and Schooling from Space Central School, Sriharikota, India.