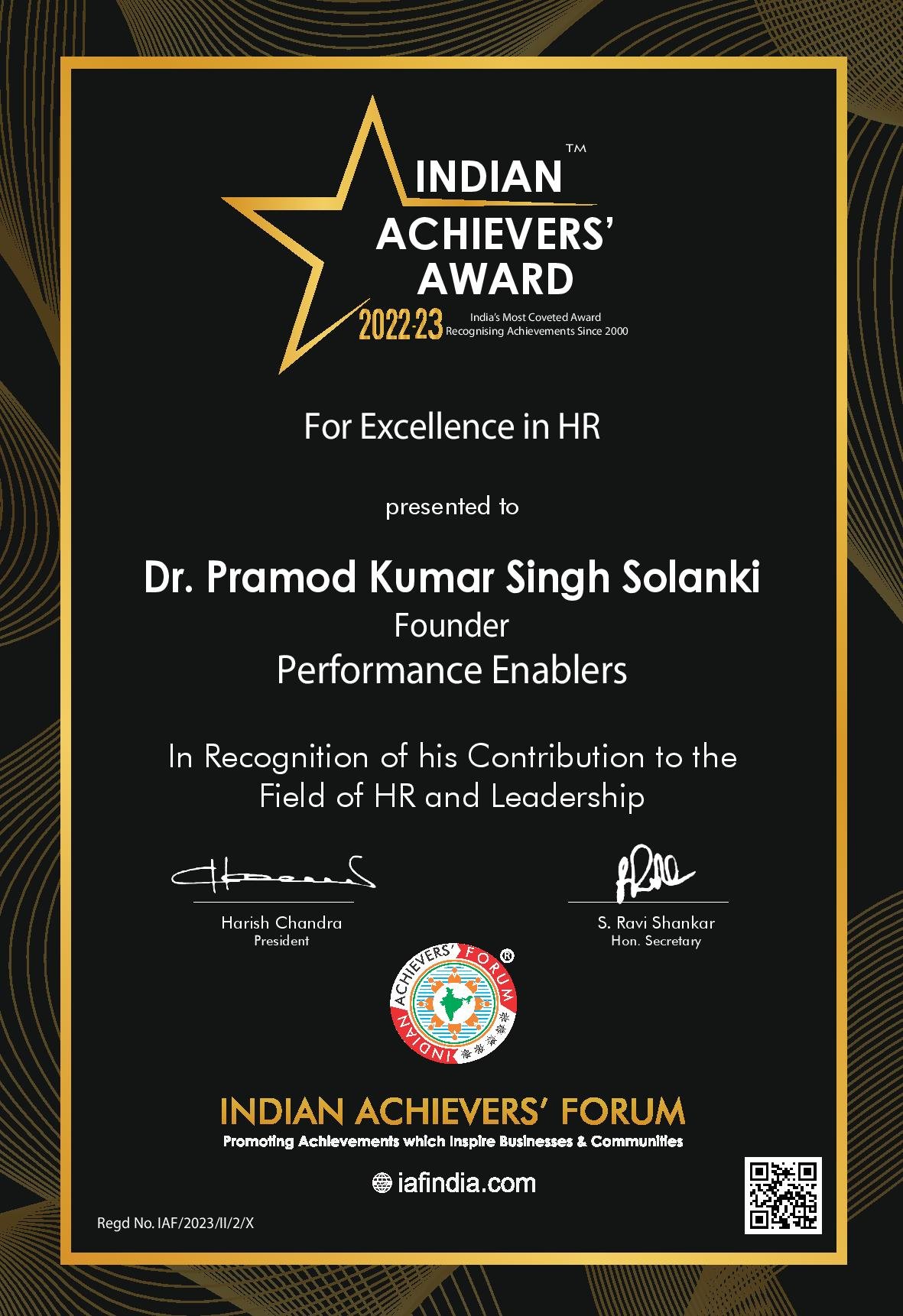 One must be passionate to achieve their dreams
Dr. Pramod Solanki is someone who puts his head and heart into anything that he takes up. The passion to excel therefore, has been visible in all his endeavours. Be it his early career as an academic, his corporate career as an HR Practitioner or his role as an advisor and a consultant since 2016. While his passion to produce results made him stand out as an HR practitioner, in his current role as an advisor and consultant, he continues to inspire clients with the same passion.
If he is involved in an assignment, things must get better on the ground. Ticking-the-box approach does not go down well with him. And, the clients realize the value of this approach quickly, as the benefits start percolating across the organization. It's no surprise therefore, that most of his client engagements are of long-term nature, the shortest one being of six months and longer ones, of two-three years or more.
His clarity and conviction that we need to focus on 'excellence at the top' quickly makes a dent in a client organization. As he says '' whatever we want to change in an organization, has to first become a way of working and being at the top. You will soon see that it becomes the way of the organization'.
He therefore, insists "For the top team, use all the means available – communication, coaching to build required skills and mindsets, workshops, the alignment with the purpose and help them to be at their best. Once you have cracked it at the top, it'll effortlessly flow in the rest of the organization. Inspiring leaders will have inspired work force" he says. And the clients are listening.
His mission is to nurture leadership teams of organizations as 'inspiring role models'. The rest will fall in place by itself, as he says.