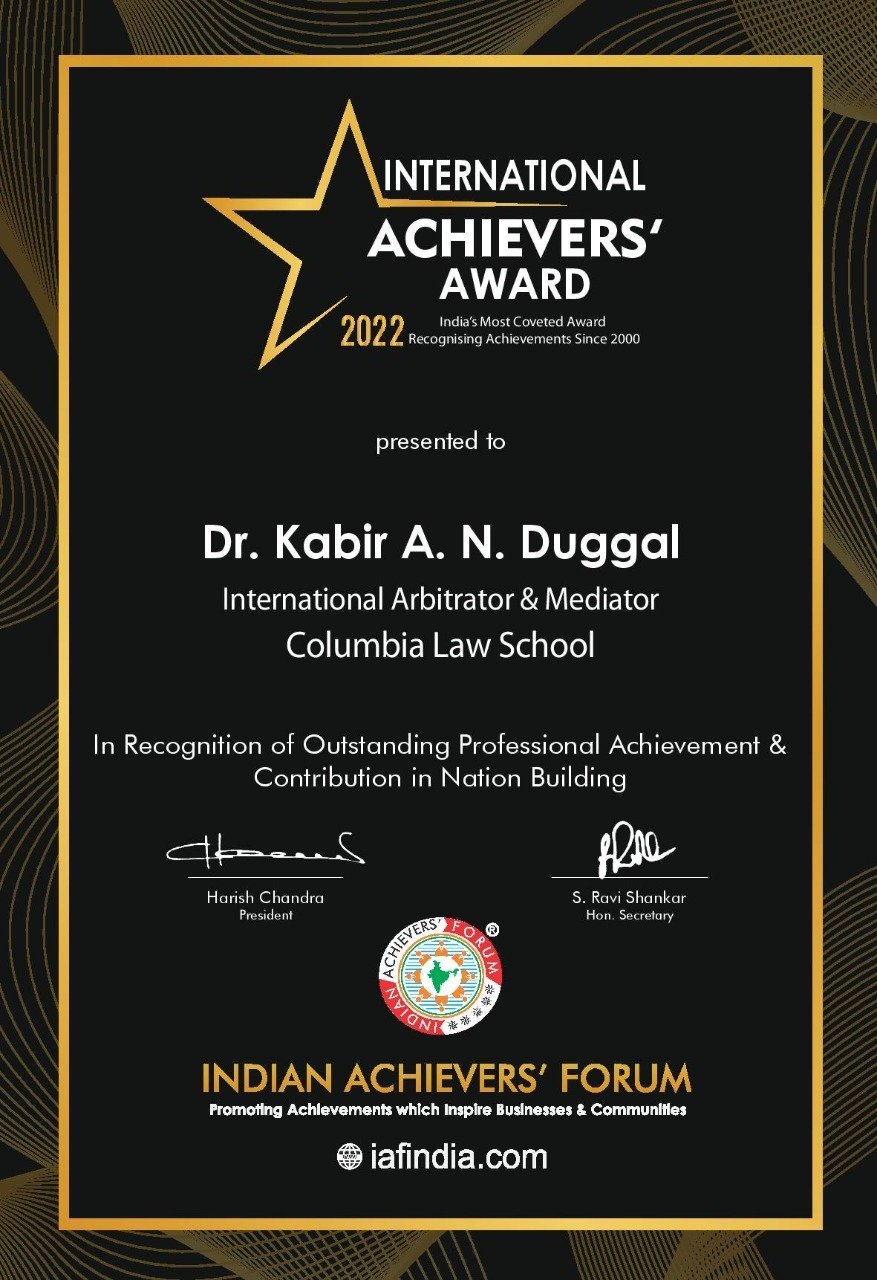 All progress takes place outside the comfort zone
Dr. Kabir Duggal is an attorney in Arnold and Porter's New York office focusing on international investment arbitration, international commercial arbitration, and public international law matters, serving both as arbitrator and counsel.  Dr. Duggal is also a Lecturer-in-Law at Columbia Law School, an adjunct Professor at Fordham Law School, and a Course Director and a Faculty Member for the Columbia Law School-Chartered Institute of Arbitrators Comprehensive Course on International Arbitration.  The total value of the disputes he has been involved in exceeds 80 billion dollars.
He also acts as a Consultant for the United Nations Office of the High Representative for Least Developed Countries, Landlocked Developing Countries and Small Island Developing States (UN-OHRLLS) on the creation of a novel "Investment Support Program."  Dr. Duggal works closely with the U.S. Department of Commerce's Commercial Law Development Program (CLDP) as an expert and has undertaken capacity-building workshops in Georgia, Kosovo, Bosnia & Herzegovina.  He has also conducted training and capacity-building sessions for several Governments including Colombia, Saudi Arabia, Myanmar, India, Philippines among others on public international law and dispute resolution matters.  
He also serves on the Federal Republic of Somalia's New York Convention Task Force as well as the WTO Negotiating Team (International Board).  He has published over 40 articles and has spoken at over 300 arbitration events all over the world. He is also the Co-Founder of REAL (Racial Equality for Arbitration Lawyers), a non-profit seeking to create greater representation in international arbitration.  He was awarded the Hind Rattan Award, the highest diasporic award for people of Indian origin.  He is a graduate of the University of Mumbai, University of Oxford (DHL-Times of India Scholar), NYU School of Law (Hauser Global Scholar), Leiden Law School (2019 CEPANI Academic Prize), and is currently pursuing an SJD Degree from Harvard Law School. 
His LinkedIn profile is available here: https://www.linkedin.com/in/duggalkabir/