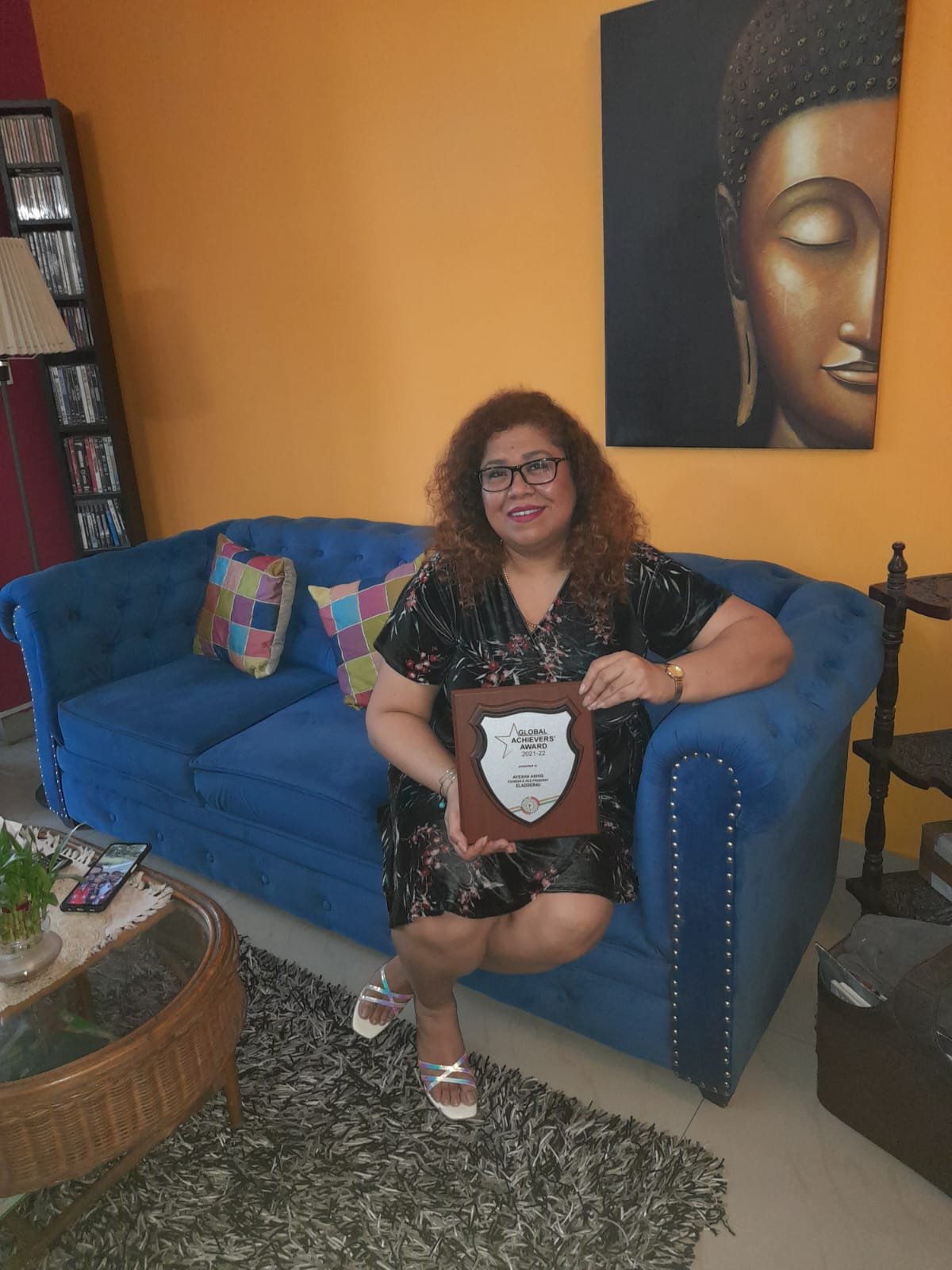 The impeccable professional journey of Dr Ayesha Ashiq
E-Ladder4U is an education ladder dedicated to promoting and facilitating individuals through international education to achieve dreams. E-Ladder4U Consulting and University is the result of merging two platforms of consulting study abroad and online learning, representing a decade of pioneering efforts. The organization was established in India in 2017 as a private limited company by women entrepreneurs. In 2020, they transformed into a non-profit organization and relocated their headquarters to Wyoming, USA.
Dr. Ayesha Ashiq is seasoned leader with over 25 years of experience overseeing cutting-edge HR Management Systems and fostering a harmonious relationship between industry and workforce. Throughout her career, she has thrived on working across borders, gaining invaluable insights into how people network and thrive in diverse cultural environments. Having worked extensively in India, the Middle East, and America, she has honed her skills in understanding the dynamics of global workplaces.
Founder & Vice President of "Eladder4U" – Merging HR and Education for Inspired Learning
In addition to her role as a global HR and business leader, she is the Founder & Vice President of "Eladder4U," a pioneering organization that merges HR and Education to provide a unique learning experience. Drawing from her passion and rich experiences, she has developed a deep understanding of how people network across the globe and the importance of career coaching.
Driving Education Transformation through Modern EdTech
In line with her vision, Eladder4U focuses on leveraging modern EdTech platforms to connect students with their dreams and improve educational outcomes through personalized learning. They believe that by enhancing individualized education, they can empower students to achieve their full potential.
Exciting News: Launch of "EladderUniversity"
She is thrilled to announce the upcoming launch of "EladderUniversity," their online/distance learning institution. EladderUniversity will offer winter programs designed to provide students with transformative learning experiences. Through their innovative approach, they aim to create a global community of learners and provide access to high-quality education regardless of geographical constraints.
Founder of "thehrbooth" | Premier HR Solutions for Global Clients
She is the proud founder of "thehrbooth," a premier HR solutions company serving global clients. With over 25 years of experience and a management team of experts, they have successfully catered to Fortune 500 companies across industries in the Americas, Asia, and the Middle East. Their operations have expanded globally, specializing in Staffing & Recruitment, IT Services and Development, and HRM software.
Volunteering
International Trade Council: Mentoring and Tamil Nadu chairperson
HSC University Hyderabad India – Board of Director
Article on children education Asia pacific magazine – 2019
https://www.highereducationdigest.com/how–can–you–teach–children–what–you–know–when–they–are–already–living–in–the–future/
Go Global Awards – 2021
US National Director of Recruiting World Spirit of the Game Foundation (SotG Global)
Middle East & Asia Ambassador TIWN.org