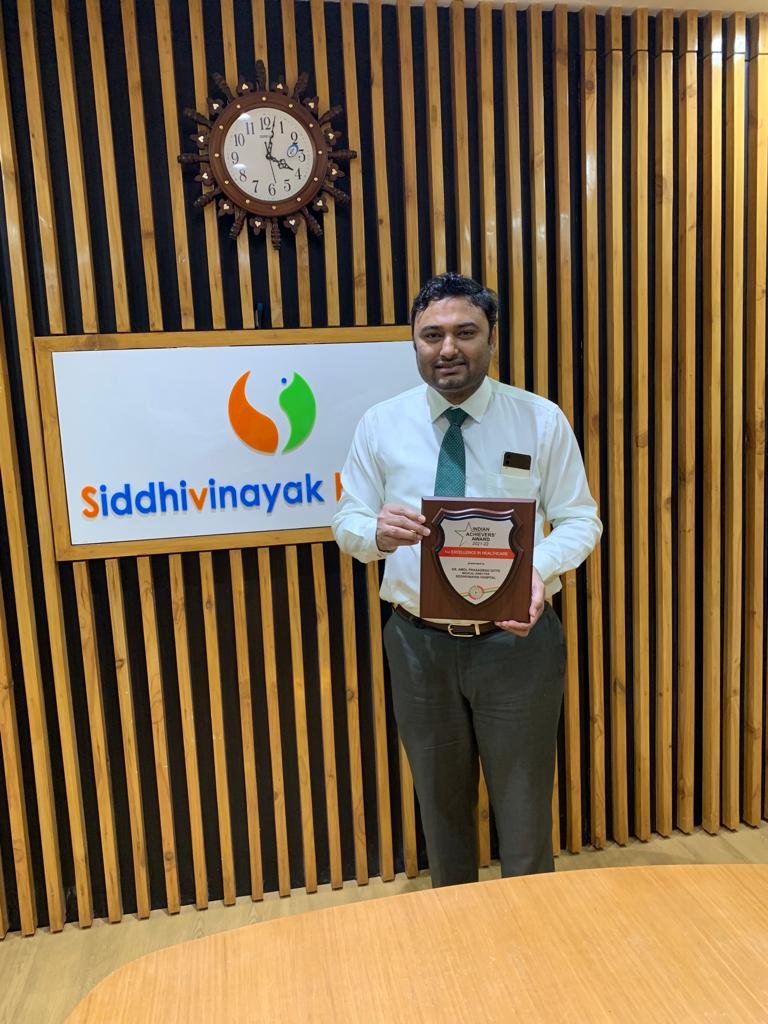 Dr. Amol Gitte- Man with a Golden Heart
Dr Amol Gitte is the Medical Director of Siddhivinayak hospital situated in the heart of Thane city, and has successfully treated thousands of COVID patients including hundreds of critical patients at very affordable rates during the Covid-19 Pandemic. Since the pandemic hit people irrespective of their social status and social class, his was the first had that stepped forward for help.
In recognition of his exceptional social service, done through Siddhivinayak hospital during the Covid Pandemic, Dr. Amol has been appreciated by many dignitaries including the Hon'ble Governor of Maharashtra Shri. Bhagat Singh Koshiyari ji, Ex CM of Maharashtra Mr. Devendra Phadnvis, Health Minister of Maharashtra Mr. Rajesh Tope, Guardian Minister of Thane Mr. Eknath Shinde, Hon. Mayor of Thane Mr. Naresh Mhaske and received many awards like Maharashtra Sanman, Mid-Day Icon, Times Health Care Award, Thane Citizens Pride award, Marathwada Ratan Award, Zee 24 Taas Health Award, Thane Gaurav Award and The Indian Achievers Award 2022.
He has always worked towards the betterment of people specially towards those coming from lower socio-economic strata, by actively helping them enable and implementing many government schemes like Mahatma Jyotirao Phule Jan Arogya Yojana (MJPJAY), Ayushman Bharat Yojana, Central Government Health Scheme (CHGS), Mumbai Police Kutumb Arogya Yojana (MPKAY).
He has always stepped forward as and when people and the society needed him the most. One such recent activity he successfully held was organizing Free Vaccinations drive for thousands of poor and needy children residing in remote areas and tribal localities.