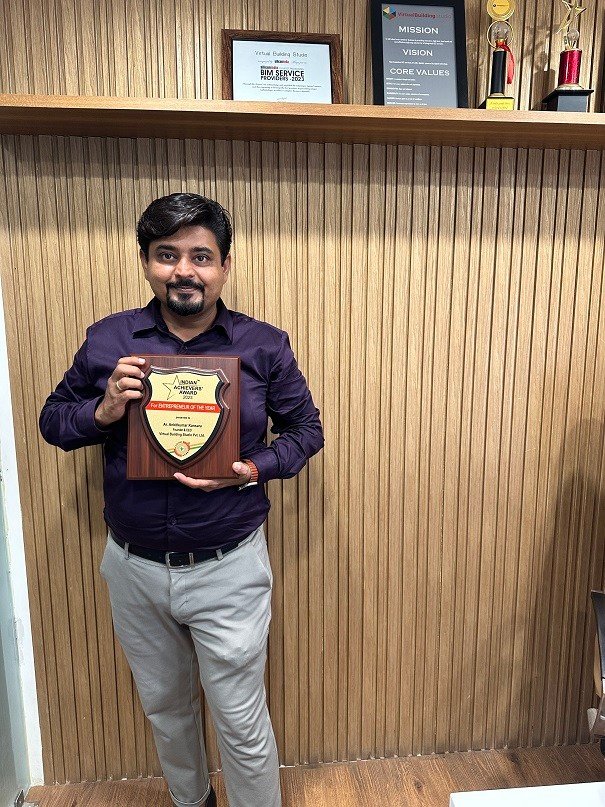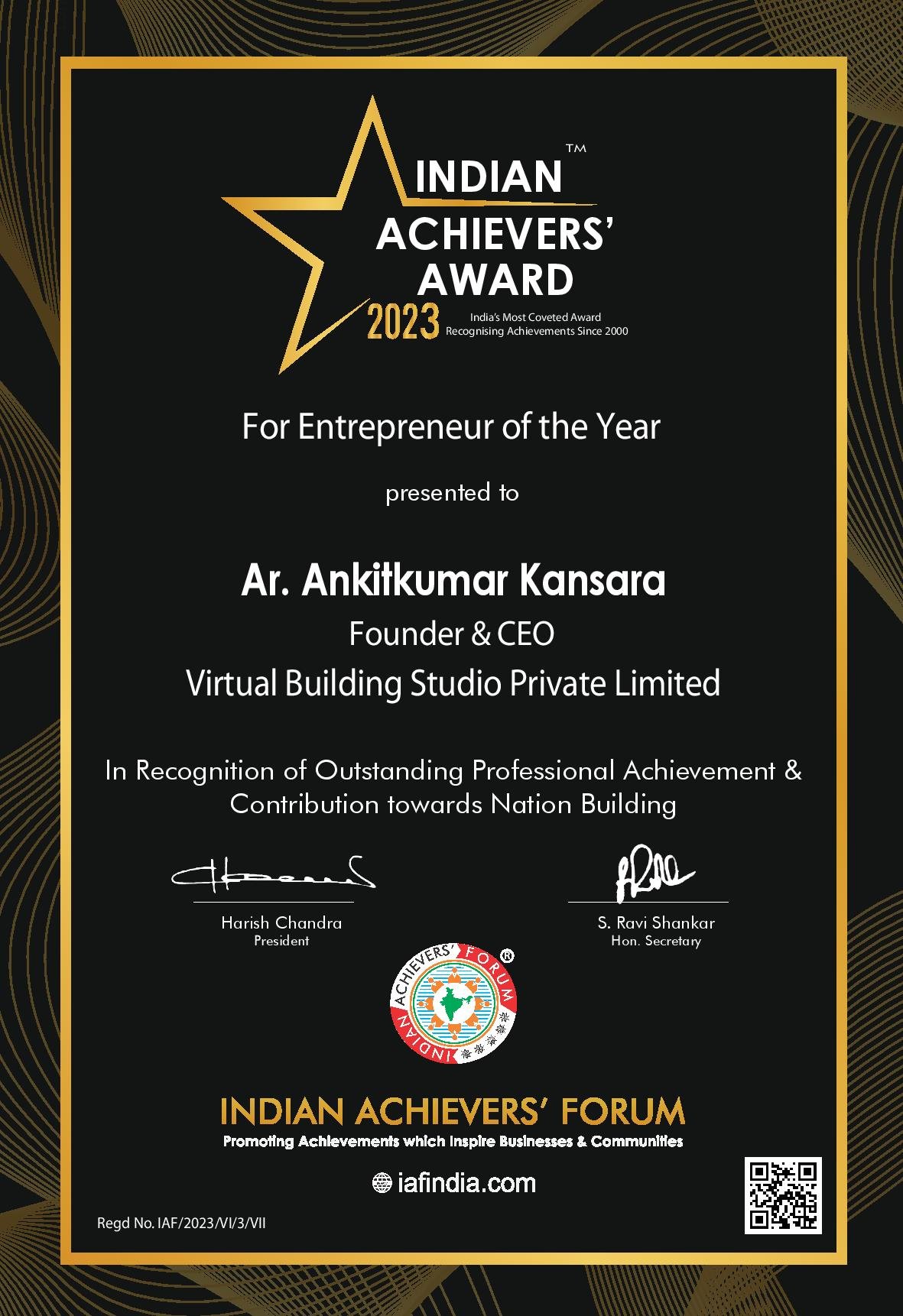 Ar. Ankitkumar Kansara's exceptional professional journey
Ankitkumar Kansara is an exceptional architect and the visionary CEO of Virtual Building Studio, a renowned leader in providing Building Information Modeling (BIM) services to the Architectural, Engineering, and Construction (AEC) industry. With a profound commitment to excellence, Ankit has transformed the company into a global powerhouse since its establishment in 2015, with offices in Ahmedabad, India, and worldwide.
Ankit's passion for architecture and his relentless pursuit of innovation have been the driving forces behind Virtual Building Studio's success. He completed his Bachelor of Architecture from S.V.I.T, Vasad, where his exceptional academic performance earned him a prestigious gold medal. Early in his career, Ankit gained invaluable experience working with prominent firms in India, Singapore, and the UK, exposing him to multicultural and complex projects utilizing BIM's transformative power.
With his deep understanding of the intersection between technology, culture, and construction, Ankit has inspired the industry. Drawing from his extensive portfolio of over 100 projects, Ankit has garnered invaluable insights and best practices from collaborations with renowned architectural firms and construction companies across the US, the UK, Europe, and Singapore.
Ankit firmly believes that adopting technology in construction is not a one-size-fits-all approach. Guided by this principle, he established Virtual Building Studio with an unwavering commitment to delivering best-in-class outsourcing services to the AECO industry. In addition, he aims to empower organizations and project teams, enabling them to complete their projects on time and under budget while streamlining workflows, reducing errors, and improving overall project outcomes.
Under Ankit's exemplary leadership, Virtual Building Studio has achieved remarkable milestones, completing over 100 million square feet of BIM projects across diverse market sectors. The company's exceptional performance has been recognized through numerous awards and accolades from esteemed clients and industry experts.
Ankitkumar Kansara's exceptional leadership and relentless dedication to excellence and innovation make him a worthy nominee for the Entrepreneur of the Year category. His profound impact on the AEC industry and unwavering commitment to delivering superior BIM services have transformed how architectural firms, construction companies, and project teams approach to design and construction processes.