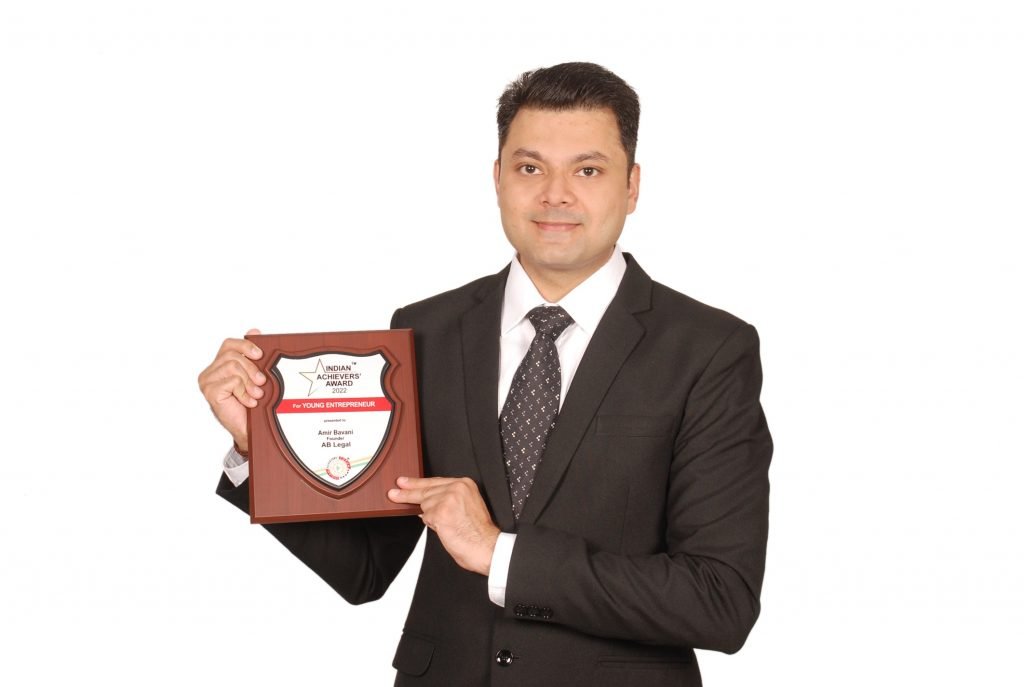 1st Gen Lawyer Carving Out a Niche
With 7 years of enriching experience in the field of Law and after playing a significant role at various organizational levels with leading Law Firms, Adv. Amir Bavani very recently established his own law office, AB Legal. He brings with him a sound background in disputes resolution mechanism especially concerning the aspects of Companies Act and the Insolvency and Bankruptcy Code.
Adv. Amir Bavani regularly appears before various judicial/quasi-judicial authorities including High Courts, Debts Recovery Tribunal, National Company Law Tribunals and National Company Law Appellate Tribunals. He advises significant number of Companies, Creditors, Insolvency Professionals and other stakeholders to effectively deal with the aspects of corporate insolvency and restructuring process.
Hailing from a business family, he has always carried with him a zeal to commence a venture of his own from scratch. Being a first-generation lawyer, it was never an easy task for him to make a mark and hence the journey from a 'Junior Associate' in a Law Firm to heading and managing a branch/ city office of a leading Law Firm within a short span of 6 years has been a roller coaster ride. 'Too much to learn in too little time' has always been a challenge as well as the growth mantra of Adv. Bavani. He has been part of various high-stake matters in the early stage of his career which has not only made him familiar with the profession of law which is ever demanding but has also instilled confidence in his clients about his capabilities. He inherently brings an incredible business acumen coupled with strong academics which attracts the modern-day Corporates.
He has always been an ardent Mentor to many aspiring advocates and always been admired by the fellow professionals, who have invited him to share his wisdom and knowledge on multiple platforms, some of recent ones being at:
Telangana Real Estate Development Association
Institute of Chartered Accountant, Hyderabad
Joseph's Degree & PG College, Hyderabad
Symbiosis Law School, Hyderabad
Hyderabad Insolvency Professionals Association
Law Internships
Prestige Institute of Management and Research, Indore
Law Sihko
Indian Lawyers Association
He prestigiously holds a position of a Board Member of Indian Lawyers Association (Hyderabad Chapter) since April, 2021. Further, he was appointed twice as the Member of Program Review Committee for Symbiosis Law School, Hyderabad as an Industry Representative for the years 2020-2021 & 2021-2022. Owing to his distinguishable personality at Courts and Tribunals, he has Chaired meetings of various stakeholders, conducted for finalising the schemes of Mergers and Amalgamations.
Being 'street smart' and 'modern aged lawyer', he is highly regarded for quick and practical solutions which has proved to be strongest thriving factor for his success.