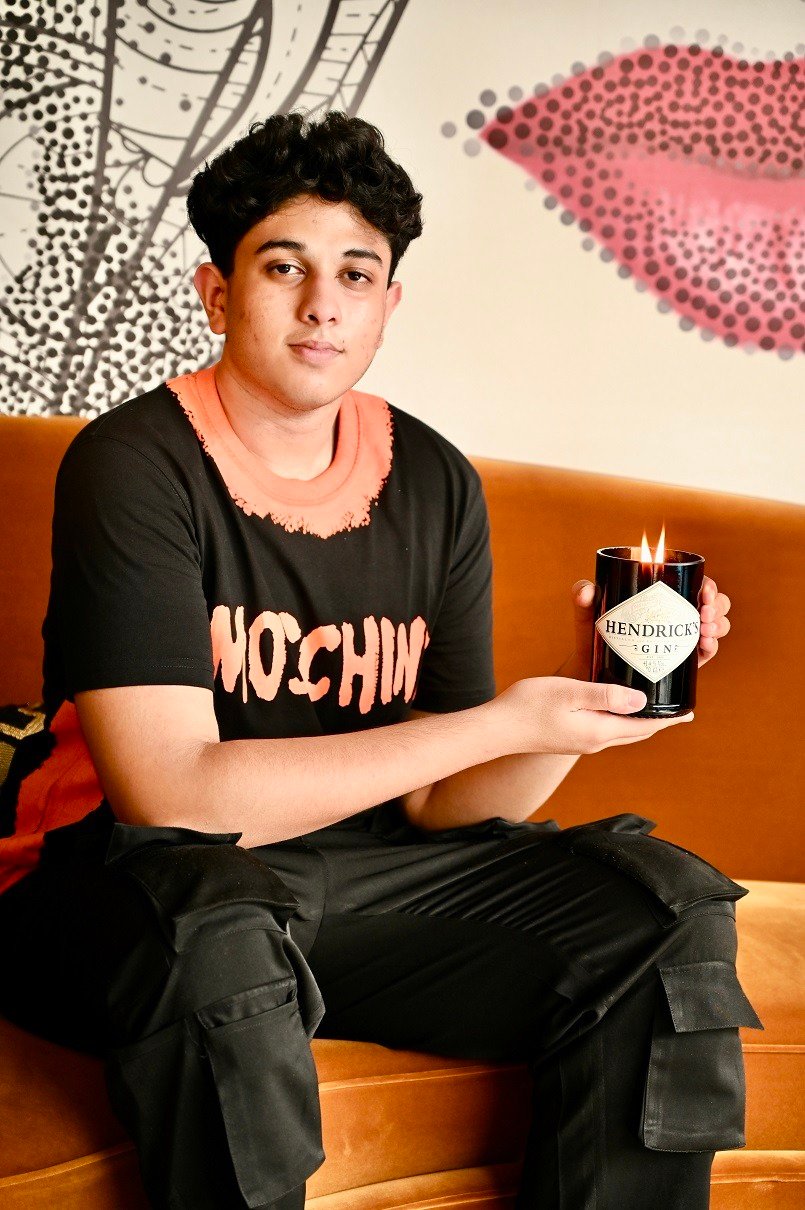 Realising the importance of sustainable development at the age of 17, Mr Vihaan's journey stands exeptional
Sustainable Development is not only an option rather it is the only option left for a shared future on this planet. Introducing Vihaan one such globally responsible citizen at the young age of 17 years.
Vihaan responded to the threat of landfills getting clogged with thousands of tonnes of glass waste and founded a social startup called GlassUp with a clear goal to reuse and repurpose glass waste to create new and beautiful products that would help in reducing the carbon footprint left by discarded glass bottles in the landfills.
Vihaan realised that the waste collectors had stopped paying the few rupees per bottle that they did. Collection of glass bottles for recycling had become unviable for them because of dropping demand and because large storage spaces were needed and the transport costs were high. Empty glass bottles were not segregated anymore and started to go for dumping in the landfills.
Scarce landfill space was already a concern for the local municipal bodies and glass take a frightening 4000 years to decompose if left in the environment. In response to this Vihaan set up a local collection drive in his city to collect glass waste from homes , restaurants & clubs on a weekly basis .
This collected glass waste is then cut and recreated into beautiful, candles, platters, vases etc. GlassUp gives the gift of better nutrition to a child fighting cancer by donating its profits to an association called Cuddles. Vihaan believes in empowerment and inclusion for the differently abled people in our society and hence a lot of GlassUp's products are hand crafted by the differently abled and skilled residents of Cheshire Home in Delhi…Vihaan believes that the products we enjoy in our everyday lives can do some good in the world and has therefore modelled his startup to be a socially and environmentally conscious business to the core with the sole motto being to give back !! 
Www.GlassUp.in