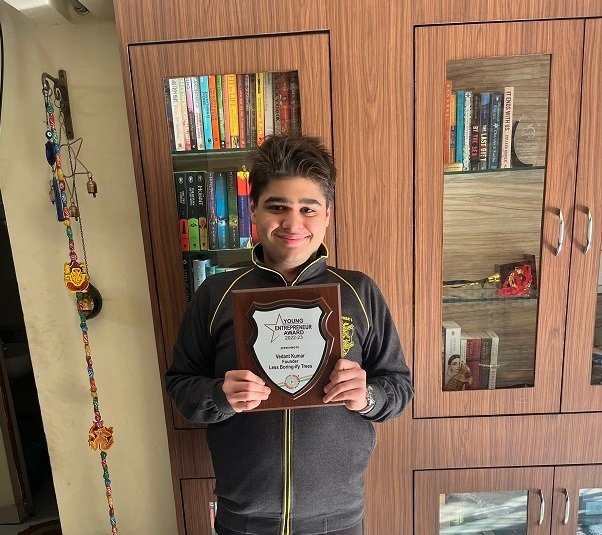 Vedant Kumar: Teen Entrepreneur Making Trees Interesting
Vedant Kumar is a rising star in the world of entrepreneurship, poetry, and leadership. Despite his young age, Vedant has already made a name for himself in a number of fields, and his work is having a positive impact on the world. Vedant has been awarded a national entrepreneurship award, and he is also a highly talented and published poet. He has co-authored 3 anthologies that have been internationally published, and his work has reached circulation of over 100,000.
Vedant's greatest accomplishment to date is the creation of "Less Boring-ify Trees", a visionary organization that is striving to make learning about trees more interesting. With support from multiple incubators, Vedant has built a team of over 60 teenagers who are on a mission to make trees more interesting. Through innovative strategies, such as partnering with schools and colleges, putting QR codes on trees, and advocating for tree learning through social media, Vedant is making a difference in the world and inspiring others to do the same.
Vedant has also been an active and influential participant in other organizations and initiatives. As the CMO of Girlswing Foundation, a registered NGO based in Ghana, Vedant helped young women discover their career potential.
His strong presence on social media, with over 3000 followers on Instagram and LinkedIn, has helped him reach and engage with a large and diverse audience.
Vedant's impact extends beyond his entrepreneurial and social media presence. As an advisory board member at Teenink, a platform that provides a voice for young people, Vedant is making a difference by empowering and inspiring others.
He has also won over ₹10.69,035 worth of scholarships in the past 6 months, further demonstrating his exceptional talent.
Vedant has also founded the platform Dublieu which helps School & College Students to find Opportunities such as Competitions, MUNs, Internships, Fellowships, and so on