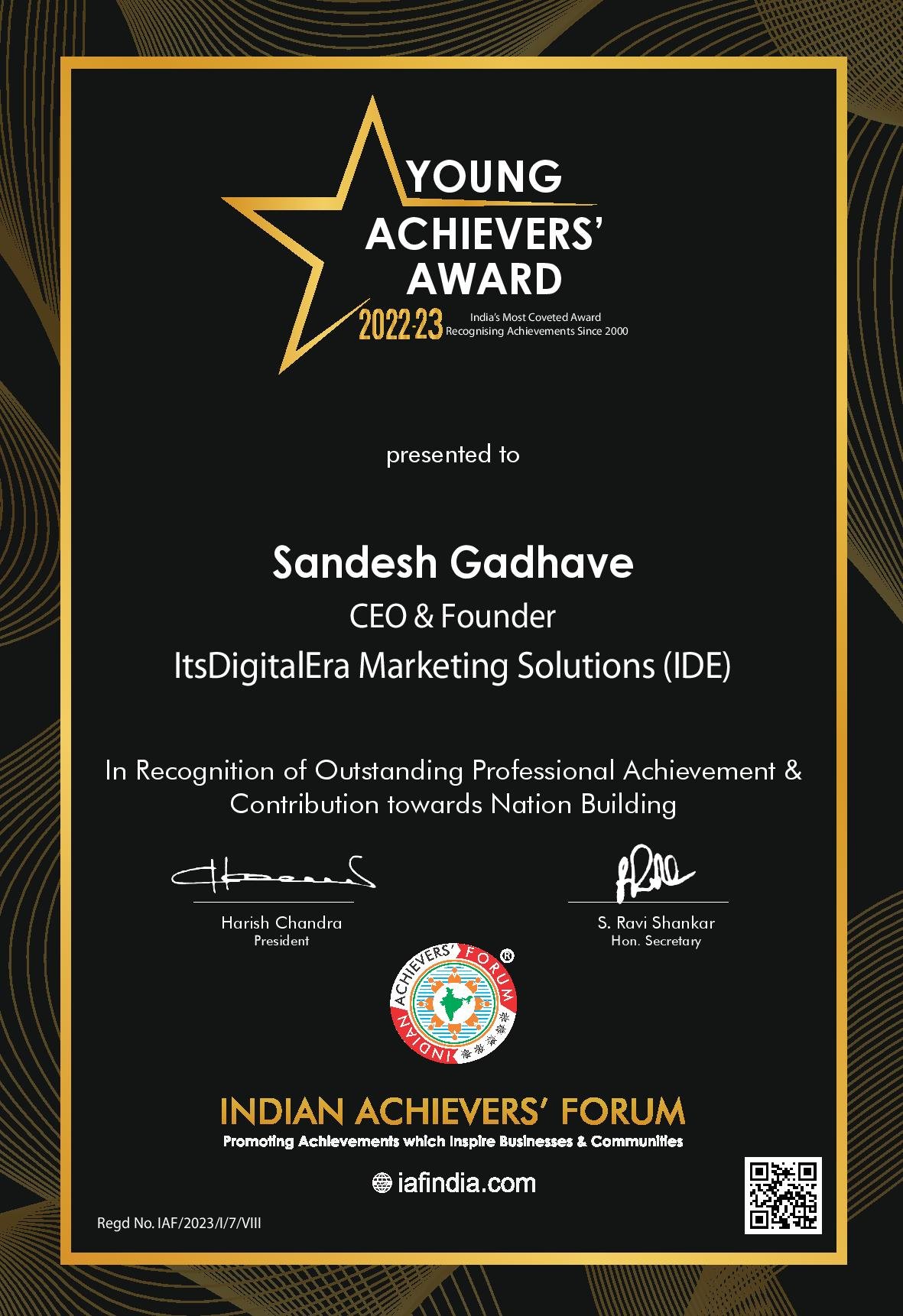 Learning and Achieving must never stop
Mr. Sandesh from the beginning had the passion to bring about digital transformation in the marketing industry. ItsDigitalEra is an Ad specialised agency in Mumbai. They are a Google Partner Agency(Specialised in AdTech). Their specialization is in Ad Operations for Applications and eCommerce Industries help us to stand out in the Digital World. They deal with Google Adwords, Ad Manager, Ad Exchange, Admob, App Development, Branding, UI & UX Designing. He started this during his academic years in 2020. Today he had a team of experts from the Ad tech industry. Their main focus is to solve Ad-tech dilemmas of their global customers.
It all started with a vision. At the age of 19, he decided to start marketing agency and hired 6 Interns. But unfortunately it collapsed.  After working for one and  a half years in digital marketing , he  opened a start-up that helped entrepreneurs and business owners to grow their businesses online. But unfortunately it failed again.
He started again in new domain which is Google Ads. On Diwali, he opened his new office named ltsdigitalEra Marketing Solutions & hired his core team. In the year 2022, he helped  200+Mobile app companies by providing them digital assistance. They have also been recognised by Google , Facebook, Geniee and many other Ad tech companies. Because of his strong determination the passion to excel,  ItsDigitalEra reached the annual turnover of 24 CR in just two financial years.
Mr. Sandesh's major milestone include-
In 2 years, helped 200+ publishers to make revenue out of their business.
Became Google ADX & Ads Partners
Launched 2000+ applications & served more than IOBN+ impressions in AdTech with over 300x returns
Gave employment to more than 75+ people at the age of 22.
Got invited to Delhi AdTech & also Got invited recently by IEEE for Digital Marketing Workshop in Bangalore
Reach Annual turnover of 20 lakhs 06 to 24Cr in just 2 financial Years