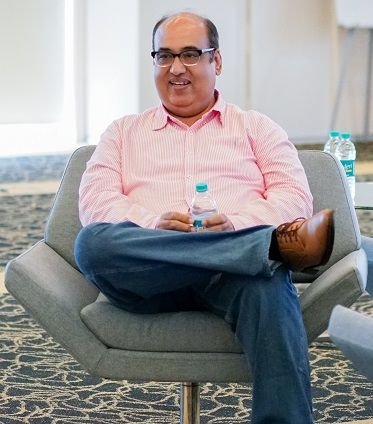 Mr. Sandeep Sethi's unwavering professionalism stands remarkable
Mr. Sandeep Sethi is the AI and Data Leader in Consulting at Deloitte US-India offices. With over 25 years of Technology consulting experience serving clients across industries He has led various data modernization engagements to provide insightful information thereby enable clients take informed decisions to drive strategic business growth.
Along with being a Consulting leader of Deloitte Technology Academy, his passion towards investing in people to enables their practitioners to develop deep technical skills and certify them to serve their clients. He is a trusted advisor delivering AI & Data solution to clients leveraging global delivery model across industries (Financial Services Industry, Life Science and Health Care, Technology, Media and Telecommunication, Public Sector) and a seasoned practice leader in building competency– people, Center of Excellence, Community of Practice, Innovative and technology agnostic industry solutions and reusable components
Mr. Sandeep is an eminent architect – architected integration and transformational analytics solutions, published white papers, developed Point of Views (PoV), Proof of Concepts (PoC) on Social BI, Data Visualization and NextGen architectures and a global consultant with consulting traits: go-getter, industrious, meticulous, and conscientious. He has also been eminent in the technology marketplace where he has presented whitepaper on 'Social media analytics' at the 3rd IIMA International conference on advanced data analysis, business analytics and intelligence. He won the first global Informatica Architect's Challenge: Design the Enterprise Architecture of 2020 competition in 2014 for whitepaper – 'Modeling the future Enterprise Data Architecture- A vision 2020'
Mr. Sandeep is also an eloquent speaker and has represented his firm in campus recruitment drives, and other events in various schools.