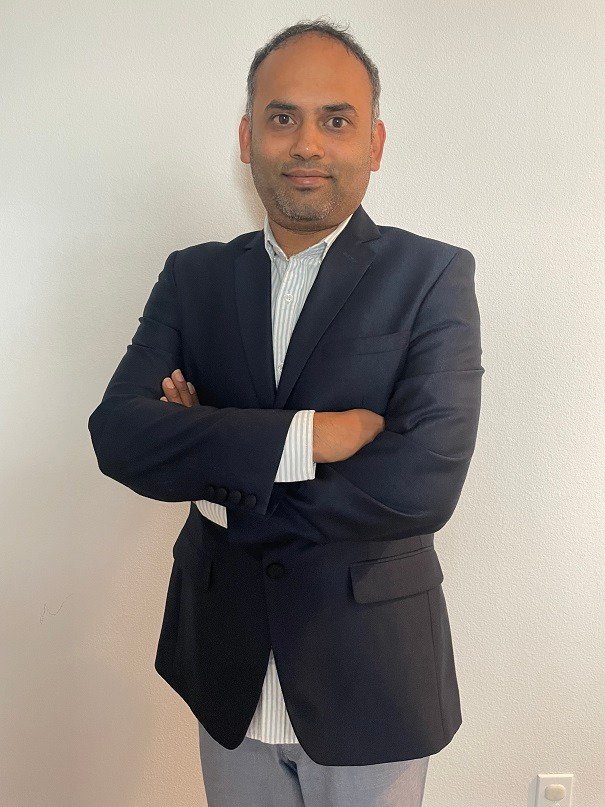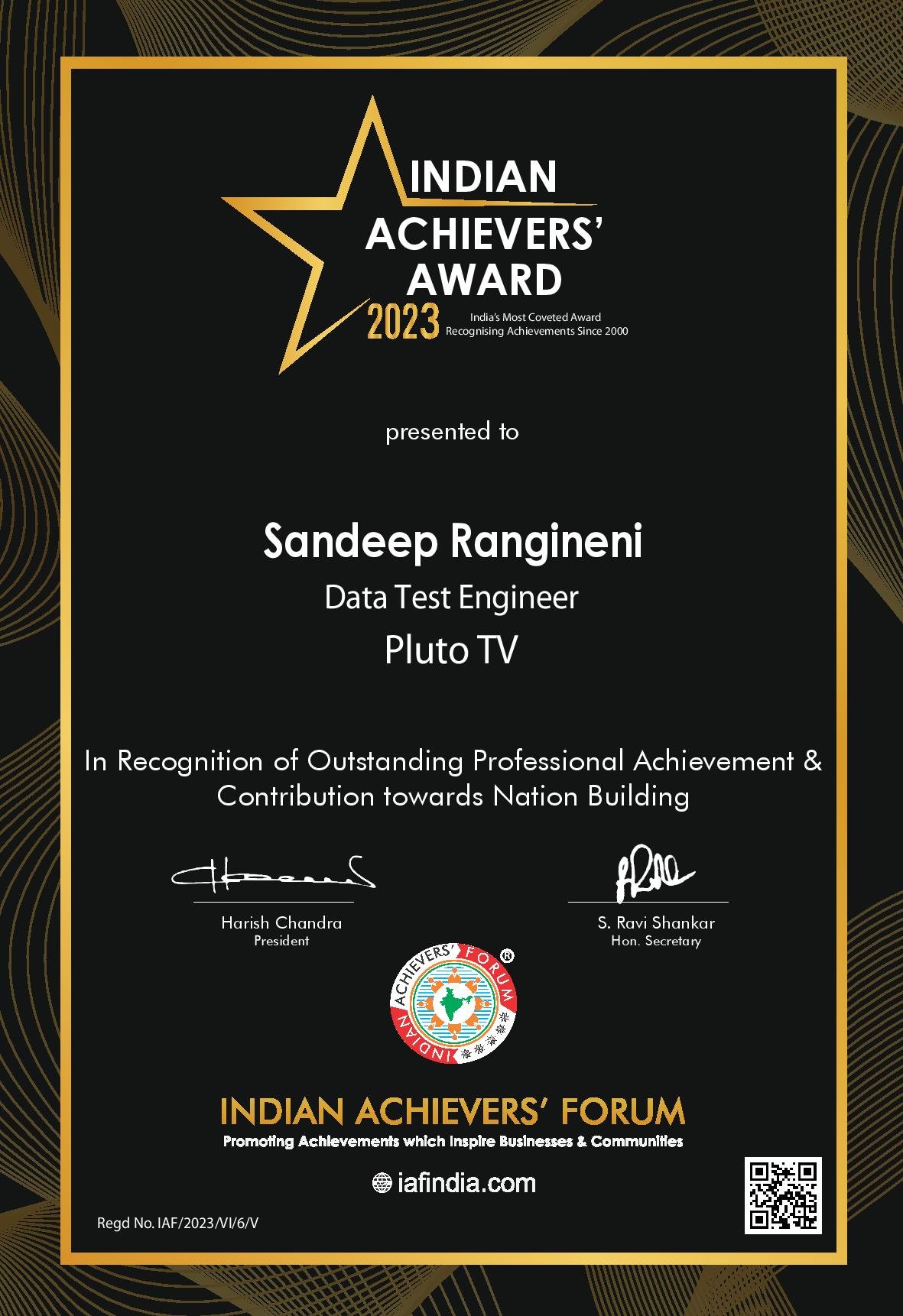 Sandeep Rangineni's impeccable journey
Sandeep Rangineni is an accomplished Data Test Engineer at Pluto TV, with a solid background in the IT industry, particularly in the field of streaming media. With over a decade of experience, Sandeep has honed his expertise in various technologies and areas related to data quality.
Having obtained a Master's degree in Engineering Management from International Technological University, Sandeep's educational background has undoubtedly contributed to his success in the field. He possesses a diverse skill set that includes PL/SQL, Azure Databricks, Salesforce, Informatica, and Snowflake, demonstrating his proficiency in these essential data quality tools.
With six professional licenses and certifications in the Information Technology field, Sandeep exhibits a strong commitment to continuous learning and staying up to date with industry best practices.
Sandeep's professional memberships in esteemed technology organizations such as IEEE and BCS further exemplify his dedication to his profession. His involvement as a judge in prestigious award organizations like the Globee Awards, Stevie Awards, NCWIT Aspirations, and Brandon Hall Group underscores his recognition and expertise within the technology industry.
As a mentor in the ADPlist organization, Sandeep has guided and coached numerous professionals in the technology field, contributing to the industry's growth and development.
In addition to his professional achievements, Sandeep has also published several articles as an independent researcher in the Information Technology field. He is currently working on authoring a book, further exemplifying his commitment to knowledge creation, and sharing valuable insights with others.
Sandeep's ongoing efforts to secure a patent in India demonstrate his dedication to innovation and pushing the boundaries of technology. His comprehensive experience, diverse skill set, certifications, professional affiliations, mentoring activities, and contributions to knowledge sharing position him as a highly accomplished Data Test Engineer in the streaming media industry. When it comes to Data Quality, Sandeep is a global leader.