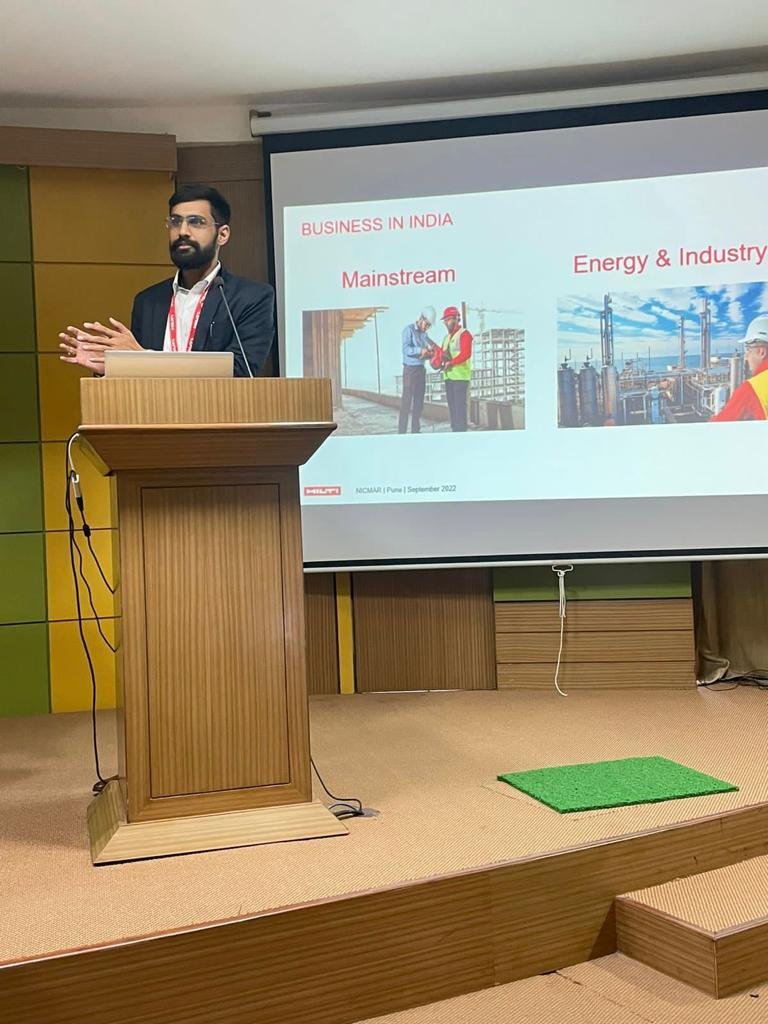 A true professional is one who gives more than they receive
As it is rightly said, "Strive not to be a success, but rather to be of value". In accordance with this adage, Mr. Rohit Tyagi began his career with Sobha Developers as a GET before transitioning to Engineer. His main duties upon joining were Project Planning, CAPEX monitoring, Progress review and execution for the Executive Vice President. After that, he was hired by Ultratech Cement to work in the technical division of grey cement. Establishing technical supremacy with engineering firms and construction businesses, managing huge infrastructure projects, and dealing quality concerns were among the key duties.
He began working as an engineer at Hilti India Pvt. Ltd. in 2015. With 32000 employees and a presence in 120+ countries, Hilti is an 81 -year-old European business. He moved as Technical Manager for North India to head a group of 8 engineers. After that, he was given the chance to advance by being hired as a product manager in marketing to manage a 250 crore INR business unit for about 32 months. He was given the responsibility of leading an engineering team of Six managers with 46 engineers and business developers beginning in January 2022 from Bangalore.
Mr. Rohit also takes a highly altruistic stance towards society. Since Covid 19, when they attempted to assist by providing food packages, home-cooked meals, medications, and other needs to those in need. 5 million or more people saw and shared one support-related LinkedIn post. He received a lot of help from his family and the individuals in his life. After that, he was unable to devote much time to it, but he made sure he stayed in touch. While in Bangalore, he made connections and went to a few orphanages and an old age home to try to help with his time and some basic needs. He constantly asks himself, "Why can't everyone have equal access to resources and opportunities in life?"
He intends to increase his help for anyone in need of food in the future. Anyone who wants to join him in this admirable cause is warmly welcomed by him in this philanthropic cause.