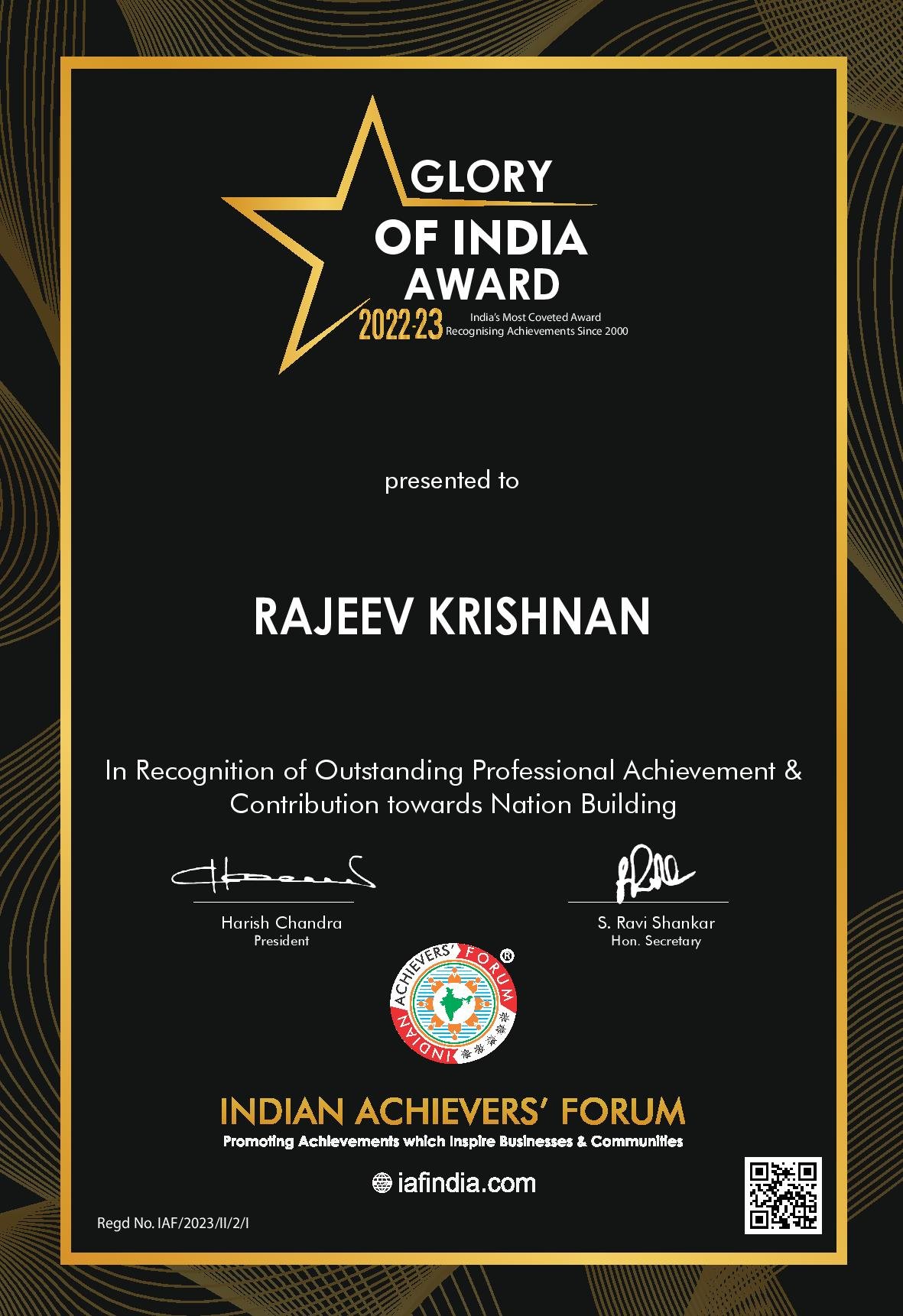 Strive not to be a success, but rather to be of value
Mr Rajeev has a rich, varied and successful senior management life journey in the Global Retail and Consumer industry with Target, Wal-Mart, McKinsey & SPAR, in the US and India. The hallmark of his career has been the ability to build strong organisations, manage large businesses ,blending the best of Operations, Product, Technology, laced with Innovative disruption and great Teams. As a leader of change, diversity and inclusion, he has lived his life with a focused purpose of Making a difference in the lives of his teams and communities he has lived and worked in.
Rajeev's career epitomises the story of grit, determination, passion, success and failure, all laced with some amazing mentors who blessed him with care, guidance, teachings and strong values. He started as a simple salesperson in a retail store, all at the age of 21. Not able to go back for higher education he gave his all to the only thing he knew …….Retail. That journey that started over 3 decades back took him to some of the top retailers in the world in senior roles, culminating as the CEO of SPAR, India
The past 3 years as a Business Advisor and mentor have been an enriching, fruitful and heart-warming as his impact extended to small businesses in the unorganised sector, individual entrepreneurs and the education sector helping them navigate critical challenges of COVID and beyond.
Rajeev is a member of the Board of Trustees at Sociocharge, a company with a purpose to accelerate positive change in society. He is passionate about ensuring that business is making a difference in the communities around them and impacting the youth in a positive and inspiring way. A well-known speaker at numerous top colleges across India, Rajeev is a mentor and coach to many young leaders and executives with a focus on self-development, leadership and identifying/unleashing the "I"inner EQ.
He was recognised as one of India's Most Trusted CEOs of 2018
by the World Consulting & Research Corporation (WCRC) Asia, for showing exceptional leadership, enabling the business to achieve growth and success through his passion, commitment and trust in his employees.
Rajeev was also felicitated as "India's Inspirational Leader 2018-2019" in London under the 3rd edition of Global Indian Excellence Summit.
His tenure at SPAR was an amazing journey of collaborative innovation with partners across industries leading to world class omni channel customer experiences and differentiated Stores. SPAR India apart from being one of the Great places to Work 3 years in a row, was the recipient of numerous awards and accolades across functions worldwide.
As a Senior Expert/Advisor for McKinsey's retail and consumer practices, he helped drive and develop these areas through both strategy and execution for clients across consumer functional areas and retail formats in India and South East Asia.
Rajeev was the Executive Vice President and Business Head of Retail Operations for India at Bharti Retail, which was part of the Bharti Wal-Mart join venture, where he was responsible for heading the retail operations across multiple formats in India.
Prior to this, he was the Group Vice President at Target Corporation in the US. During his tenure of 18 years which included multiple leadership roles he was able to contribute to seeing Target grow to be one of the leading retailers in the US and in the world.