Mr. Krishnakumar Kunka Mohanram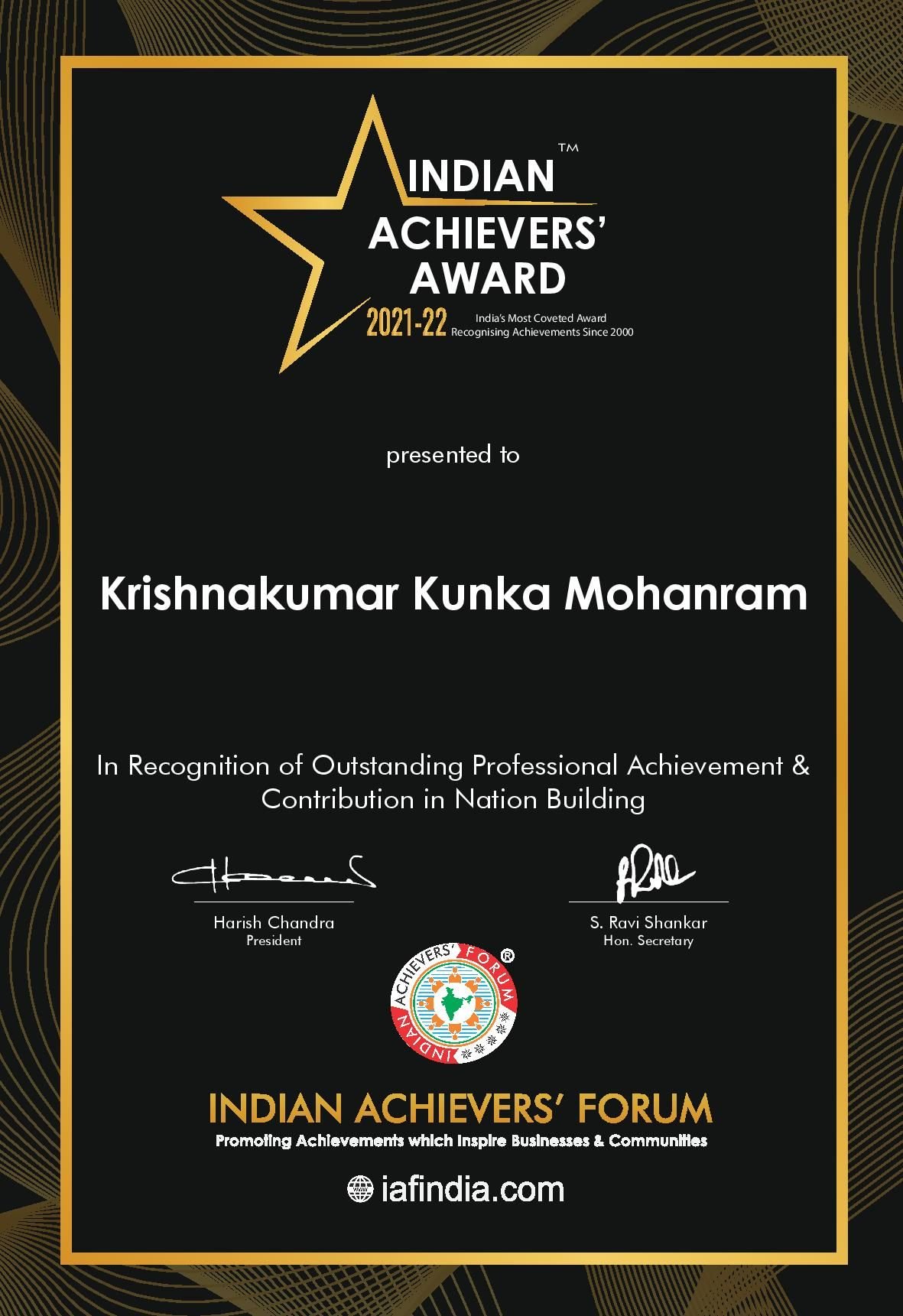 Mr. Krishnakumar Kunka Mohanram's impeccable professionalism is just exemplary
Mr. Krishnakumar Kunka Mohanram is an enthusiastic and energetic professional who has played various roles in his precious 18 years of professional journey in the IT. With a degree in Bachelor of Engineering in Computer science and having completed Master of Business Administration, he is always keen to learn and apply the new things in his career. He has been part of the team which developed an Open-Source Light weight Operating System called Dynacube. The source code of this project is available for public. This project is designed to mainly to understand the intricacies and building blocks of developing a full-fledged Operating System. Students & IT Beginners can download the code and understand about Operating system functionalities and they can use the source code as platform to develop their own projects.
Mr. Krishnakumar has represented Indian team for ACM ICPC (Association for Computing Machinery – International Collegiate Programming Contest) in Dhaka and has also contributed his coding experience to Southern Railway by doing a project for them on G++ (GNU's C Compiler). Having worked on many critical projects throughout his career that includes, working on nationalized Banks to create High Availability sites and provide them with new sites, improve operation's performance and Automate banking tasks, etc.
Mr. Krishnakumar is very passionate about sharing his knowledge to the communities and has given guest lectures to College students to create awareness about the current market trend and expectations of real time industries and how the students can get prepared themselves for outside opportunities. He is part of Oracle corporation support communicates and replies to queries from students, learners, administrators and architects. He has delivered technical presentations at Domestic and Global events and technical sessions at various forums in India and has also co-authored three technical books.  His content in the book provides comprehensive information on specialized technical subjects and he makes sure that all kind of readers should get benefited. His book is well received by readers and appreciated by Global leaders in that areas of study.