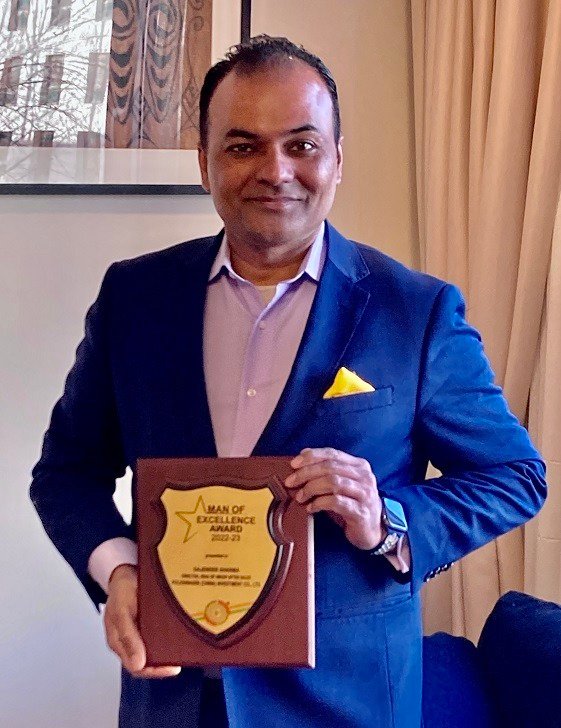 Bringing about transformative changes to businesses and society
Gajender believes in an inclusive society where every individual's needs are considered. He also believes in the fact that with passion, respect, discipline, grit and emotion one can bring the right change in any business and society. He is a big fan of diversity and having worked and lived in India, Japan, France, Malaysia, USA and China and speaking 6 languages namely Hindi, English , Japanese, French, German( basic) and Chinese(basic) he understands that how language and culture are linked to each other and how respect of every individual and their culture is of utmost importance to create a society.
He envisions a world where younger generation can explore their creativity to new level. . Since he believed in diversity so much, he created Paris International association group in year 2004-2005 in Paris with 180 members with 15 nationalities. In year 2006 he wrote and composed a song called "Found it Finally" in 3 languages Japanese, English and Hindi with the purpose to motivate individuals around the world with diversity of nature. The idea of these initiative was to live diversity. 
He has  22 years of experience in area of design and development, system engineering, consulting, project management and management of the After Sales business. He has worked with international companies in Japan, France, Malaysia and China.
Mr. Gajender Sharma holds MBA degree from HEC Paris (2007 batch) and holds a bachelors degree in mechanical engineering from Delhi Technological university ( Former Delhi College of engineering) 1997 batch. Due to his strong contribution to student community of 200 students with 55 nationalities as President HEC MBA council in HEC Paris he won the MBA student of the year award in year 2008 organized by Association of MBA, London. He took a role of MBA ambassador for a year and guided many students and professionals who wanted to take MBA as educational choice.
As a young student, he travelled to different parts of India every 3-4 years due to his father job in Indian Air Force. As a student he used to teach other students Physics and Maths and he keeps his passion to mentor students and professional around the world and guide them. He is big fan of Sustainable development goals and was founder of a concept called positive drive to motivate professionals to support Child education He also took role of President Net Impact Tokyo professional chapter in year 2021 to organize events on sustainability. 
He is passionate at writing about technology, life stories, and inspirational stories. He is a futuristic person in his outlook as he wrote 2 patents in year 2003-2004 about technologies which came to market 15 years later. His passion of technology also made him write his science fiction book 23rd June 2169 which talks about life in year 2160-2169 on earth, moon and mars. 
His guidance to students and professional is to believe in their strength, to be resilient , to be respectful and not giving up on their dreams.