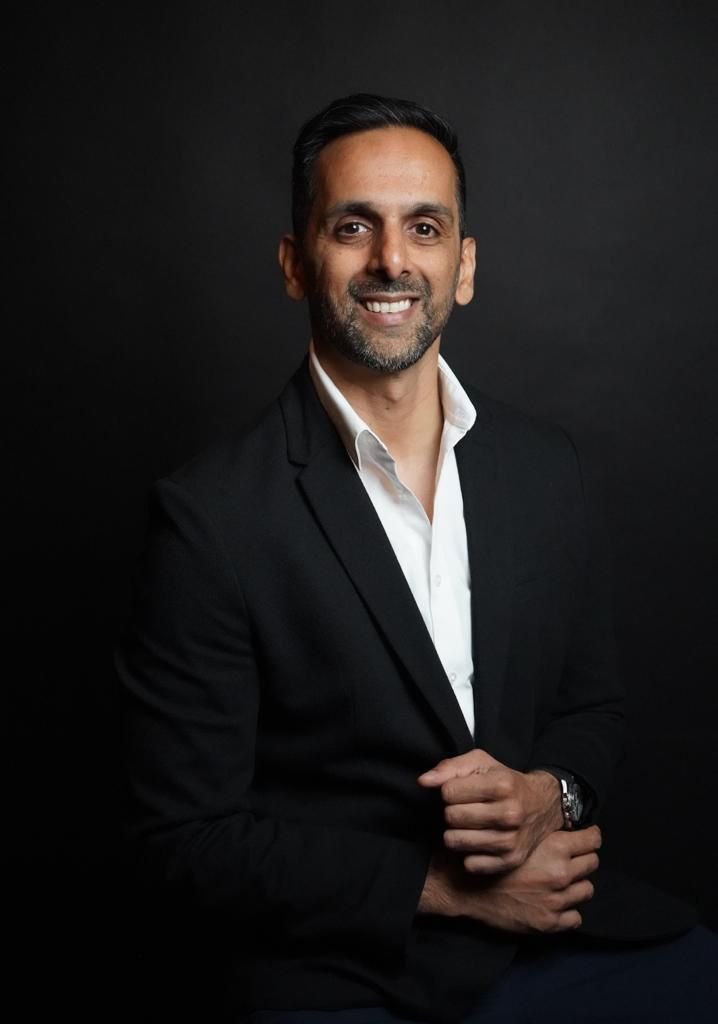 Arjun Sharma's Voyage Exemplifies Seamless Integration of Technology and Human Interaction
Arjun Sharma's voyage exemplifies the seamless integration of technology and human interaction. With a distinguished tenure in the Indian Army and pivotal roles at tech giants Apple and Google, Arjun has profoundly influenced each realm he has ventured into. His tale embodies curiosity, resilience, and substantial impact, underscored by his receipt of the esteemed 'Global Achievers award' in 2023 for exceptional contributions to supply chain management.
Embarking on his odyssey within the esteemed confines of the Indian Army, Arjun's initial career unveiled a series of achievements showcasing his mastery as a leader and strategist. His military background granted him firsthand insights into the profound effects of cutting-edge technology on supply chain systems and operational efficiency. Particularly noteworthy is his leadership in orchestrating a seamless airlift operation in the challenging terrain of the Siachen Glacier, which earned him the prestigious three-star general's Special Service Medal. Arjun underscores how technology consistently acted as a catalyzing force in enhancing efficiency and enabling remarkable feats throughout his journey.
Arjun's fondness for technology blossomed during his tenure as an Army lieutenant. Amidst the rigors of the Army Logistics Maintenance Company, he delved into data intricacies, recognizing their transformative potential. His visionary transformation of the inventory management system at a regional logistics depot showcased his prowess in harnessing technology for operational readiness. Spearheading real-time analysis encompassing over 200,000 troops, Arjun efficiently managed an inventory of more than 10,000 items from a multi-million-dollar procurement budget.
Recognizing technology's pivotal role in bolstering supply chain efficiency, Arjun championed the seamless incorporation of tech-powered solutions within the Army's logistics division. This approach equipped the division with sophisticated inventory management systems. Climbing to the rank of Major and Senior Supply Chain Manager at the Eastern Army Logistics Depot in Guwahati, India, Arjun's initiatives, including the launch of an ERP-based order management tool, elevated delivery times and significantly curbed errors.
Transitioning from a distinguished military career, Arjun's path led him to the corporate arena, fortified by an MBA from Washington University. He immersed himself in design and manufacturing at Apple's Cupertino headquarters, emerging as an authority in hardware design, manufacturing, and strategic negotiations. Leading the design-to-production journey for iconic products like iPhones, iPad, AppleTV, and Mac, Arjun employed his supplier management expertise from the military to secure advantageous contracts from Chinese manufacturers. His endeavors yielded substantial cost reductions, contributing to Apple's unparalleled profitability. His designs remain integral to Apple's processes, standing as a testament to his adaptability and strategic acumen.
Arjun's journey soared further as he assumed a pivotal role at Google's Mountain View headquarters, spearheading the global supply planning process for networking hardware in the Cloud division. His collaborations across 25 countries streamlined procurement, optimized deployment, and significantly curtailed operating costs. His ongoing leadership within the Cloud division, encompassing global expansion and data center readiness, reinforces his unwavering commitment to industry transformation.
A proponent of ethical responsibility, Arjun Sharma navigates the rapid realm of technological advancement while upholding ethical principles. His steadfast dedication to ethical practices serves as a guiding beacon, resonating with emerging leaders seeking a harmonious balance between innovative ideas and ethical considerations. Arjun's narrative transcends his individual accomplishments; it emerges as a catalyst for transformation. His journey inspires emerging leaders to embrace technology, nurture collaboration, and navigate the intricate landscape of strategy and technology with unwavering ethics. Arjun's unshakeable belief in the transformative potential of emerging technologies kindles enthusiasm for a boundless future.