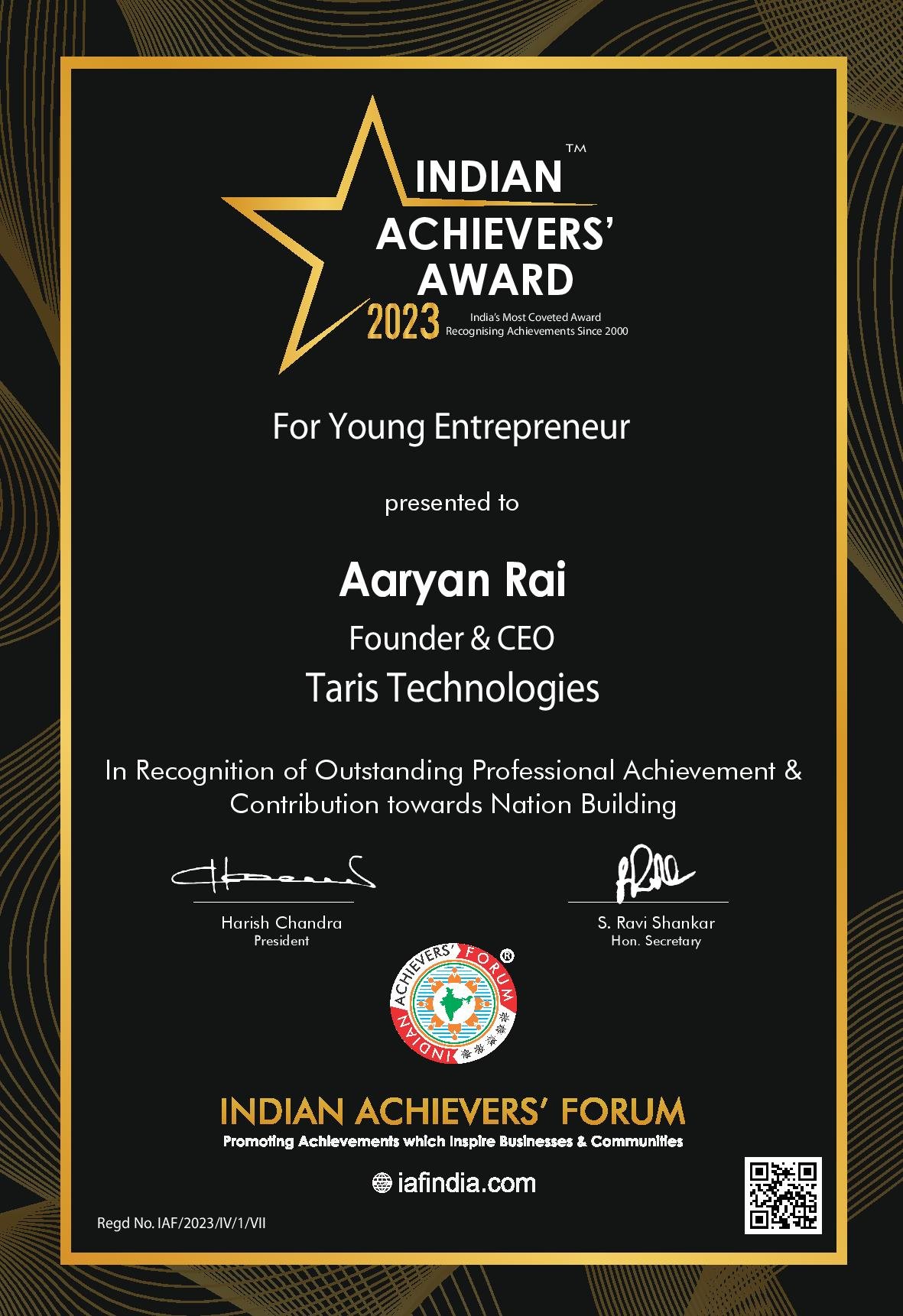 A 16-Year-Old Business Whiz Changing the Game in India and Beyond
Aaryan Rai, founder and CEO of Taris Technologies, is a name to reckon with in the Indian tech industry. At just 17 years of age, he has achieved what many can only dream of. Rai started his entrepreneurial journey at the age of 14, driven by his passion for technology and a desire to make a difference in the world. Taris Technologies, Rai's brainchild, is a revolutionary software technology company that is working towards building a better tomorrow for the tech-enabled economy. The company caters to clients in India, Australia, UAE, and the USA, and is making waves with its innovative solutions in industries ranging from healthcare to education.
Taris Technologies is known for developing on-demand software solutions that are customized to meet the unique needs of different industries. The company incorporates these solutions in a seamless and efficient way, helping businesses streamline their operations and achieve their goals.
Rai is not only a tech whiz but also a visionary who is committed to sustainable development and nation-building. His parents have played an instrumental role in his success, guiding him on the right path from a young age.
He is inspired by his mom, Mrs. Sangeeta Rai, who is a selfless educationist, and his dad, Mr. Anil Rai, who runs an MCB assembling plant. Rai is on a mission to create a conglomerate company that caters to global clients, diversifies industries, and contributes to nation-building.
Despite his young age, Rai has already earned certifications from some of the most prestigious institutions in India, including IIT Kharagpur, IIT Roorkee, and IIM Ahmedabad. His impressive credentials, combined with his passion and drive, have made him a force to be reckoned with in the Indian tech industry. With his vision, talent, and commitment to excellence, Rai is poised to take the world by storm and create a better future for all.