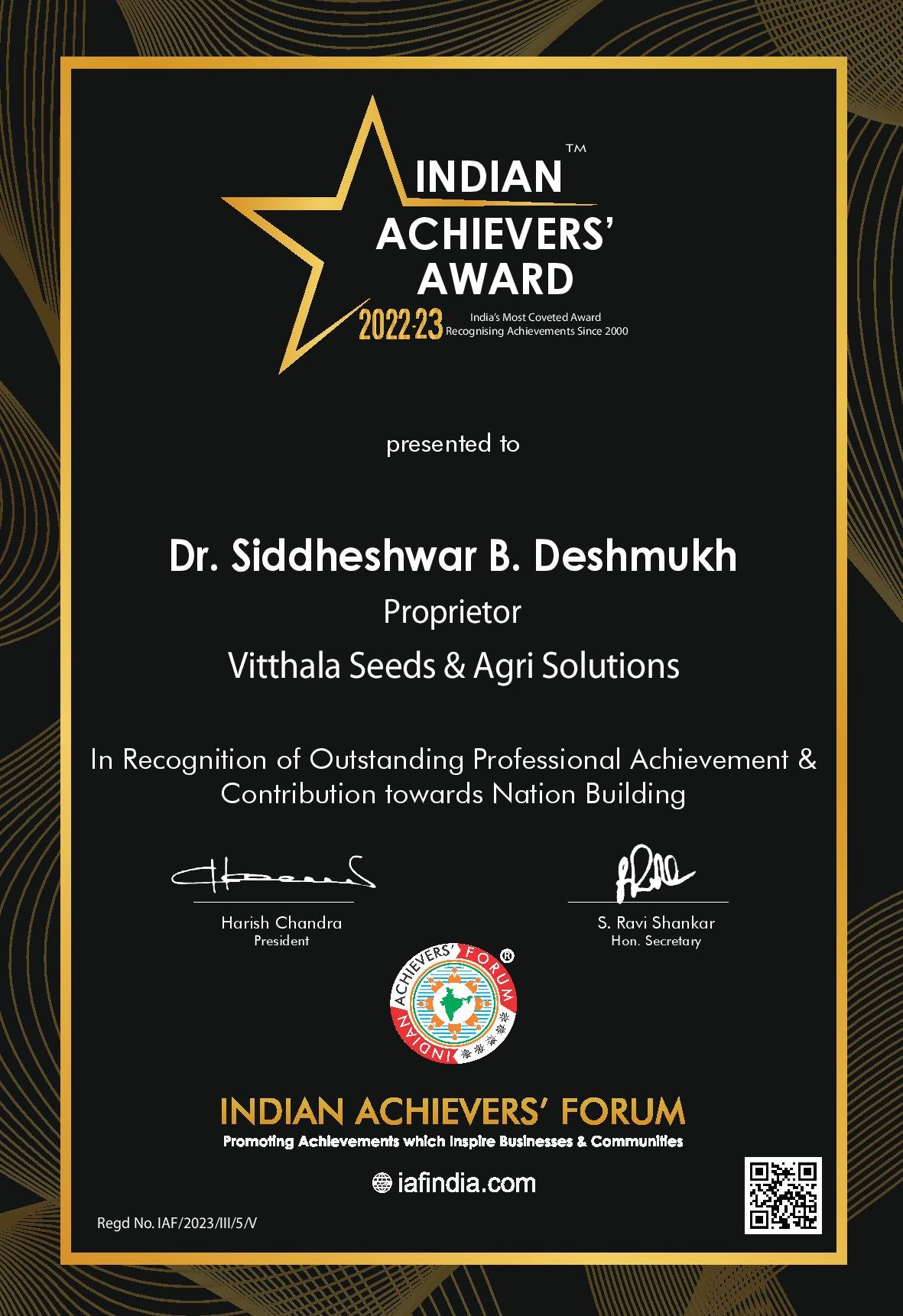 "The way to get things Done is to simply Begin"
A passionate and innovative agriculture scientist with an agriculture background from a small village. Aiming to work for Indian Farmers towards sustainable and profitable growth. With an experience of 6+ year in vegetable breeding in seed industry, Siddheshwar worked with Akur Seeds an Indian Seed company for 3 years as Vegetable Breeder. Later with well-known MNC, Syngenta India Ltd as Breeding Project Lead- South East Asia for Hot Pepper breeding and was recognised & awarded for best hybrids development in green fresh segment during period. He completed his Ph.D. degree in Horticulture, Master's, and Graduation in Agriculture.
It all started with vision to be an Agri Entrepreneur for developing a high yielding hybrid of vegetable as well as agricultural crops for sustainable and prosperous growth of farmers. He started a seed company "Vitthala Seeds & Agri Solutions" and currently working on germplasm evaluation and line development in vegetable crops for hybrid development.
Focusing on health of mother earth/soil is utmost important in agriculture, so he started a firm named "Vithai Multiservices- Product Deve. & Manufacturing"-providing services on Agri inputs, Scientific activities, consultation and for its beautification including-private/dense forest development, nursery of ornamental, flowering and forest plants by providing an employment to many families.
Dr. Siddheshwar's major milestones:
D. degree in Horticulture with specialised in Vegetable science.
Published 10+ research paper.
Qualified National level ICAR JRF with AIR 171.
Qualified ASRB NET examination twice.
Received "Gracias Award" for best hybrid development.
Successfully guided many students for ICAR JRF examination.
Taught many subjects while working as Assistant Professor.
Life member of many agricultural professional societies
Working as editorial board member for National and International Journals in the field of agriculture.