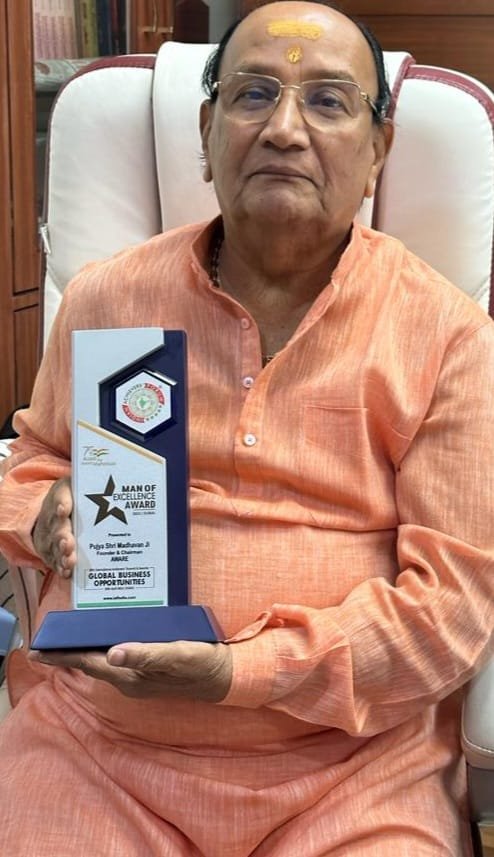 Dr.P.K.S.Madhavan's exemplary journey stand noteworthy
DR. P.K.S.MADHAVAN who is popularly known as Pujya Shri Madhavanji hails from Puthucode Royal family. He is an anthropologist, former civil servant, activist, Founder and Chairman of AWARE since 1975. He came to Andhra Pradesh 49 years ago with intension of writing a book on primitive tribes called Chenchus. In his research he was shocked to see misery, suppression, exploitation of this poor tribals. He was also shocked to found out that only 2% of the government money meant for their development actually reaching them. Therefore he decided not to write a book on chenchus and their poverty instead stayed in Andhra Pradesh established AWARE, to liberate them from ignorance, poverty, exploitation and discrimination.
Started 1975 Nov 05th with 3 villages Dr. Madhavan through his AWARE organization helped 30 lakhs poor people to come out of poverty and social discrimination. He followed an integrated rural development approach but limited his program to the welfare and liberation of tribals, Dalits, women and other weaker sections. AWARE activities spread into 10 states , the strength of AWARE staff is around 1500 consisting of Professionals, doctors, engineers, Post graduates, social activists, volunteers etc., Dr.Madhavan has also established 6 colleges and annually 1500 students get graduated from these colleges. AWARE Established in 100 acres of land a unique HRD Center which trained 15,000 people in various subjects. Dr. Madhavan established and maintained AWARE 6 rural hospitals, a boat hospital and 300 beds super speciality hospital. AWARE health program provides free medical service to 2.5 lakh families annually.
In appreciation of AWARE contribution in national development Dr.Madhavan received 36 awards including from 4 Presidents of India, 2 Chief Justice of India, 4 governors and his Holiness Dalai Lama. Dr.Madhavan received an award along with Nelson Mandela in Brazil.
Dr.Madhavan is a bachelor dedicated his life for upliftment of poor, highly spiritual and draws no salary from AWARE. World acclaimed him the person who brough silent revolution in the grass route level.