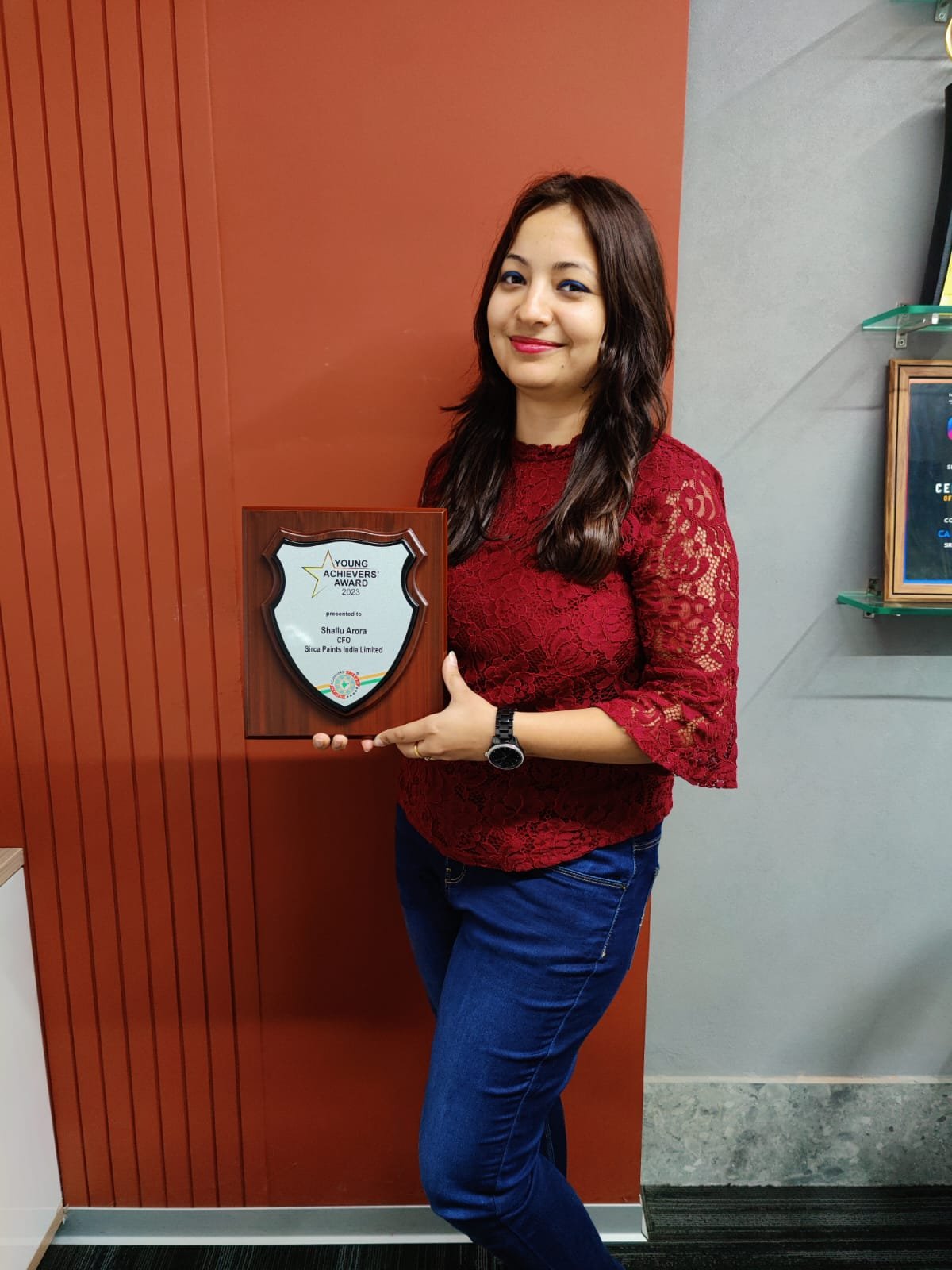 STRATEGIZING GROWTH AND CREATING VALUE"
Shallu Arora attains the designation of Chief Financial Officer at such a young age in a listed company – Sirca Paints India Limited where she marked success by her unwavering dedication, exceptional leadership, and an unmatched ability to drive financial growth. With an extensive background in finance and a wealth of experience spanning over years, Shallu has consistently proven her ability to navigate complex financial landscapes and deliver outstanding results.
Throughout her illustrious career, Shallu Arora has consistently demonstrated a keen understanding of financial management, risk assessment, and strategic planning. Her dynamic approach to financial decision-making has led to the implementation of innovative strategies that have propelled organizations to new heights of success.
Shallu's visionary leadership style is marked by her commitment to fostering a culture of transparency, collaboration, and integrity within her teams. She possesses a unique ability to motivate and inspire her colleagues, enabling them to achieve exceptional performance and exceed organizational goals.
Furthermore, Shallu Arora's exceptional financial expertise extends beyond the boardroom. She possesses an unwavering commitment to staying abreast of emerging trends, industry best practices, and technological advancements, ensuring that the organizations she serves remain at the forefront of financial innovation.
Beyond her professional achievements, Shallu is known for her exemplary character, humility, and a genuine passion for making a positive impact in the lives of those around her. Her dedication to ethical practices, social responsibility, and fostering inclusive work environments has earned her the respect and admiration of her peers.
She has earned a lot of awards and recognitions in her career. To name few, CA YOUNG LEADER award by ICAI, TOP 10 CFO's by Women Entrepreneur Magazine and CFO Insights Magazine.