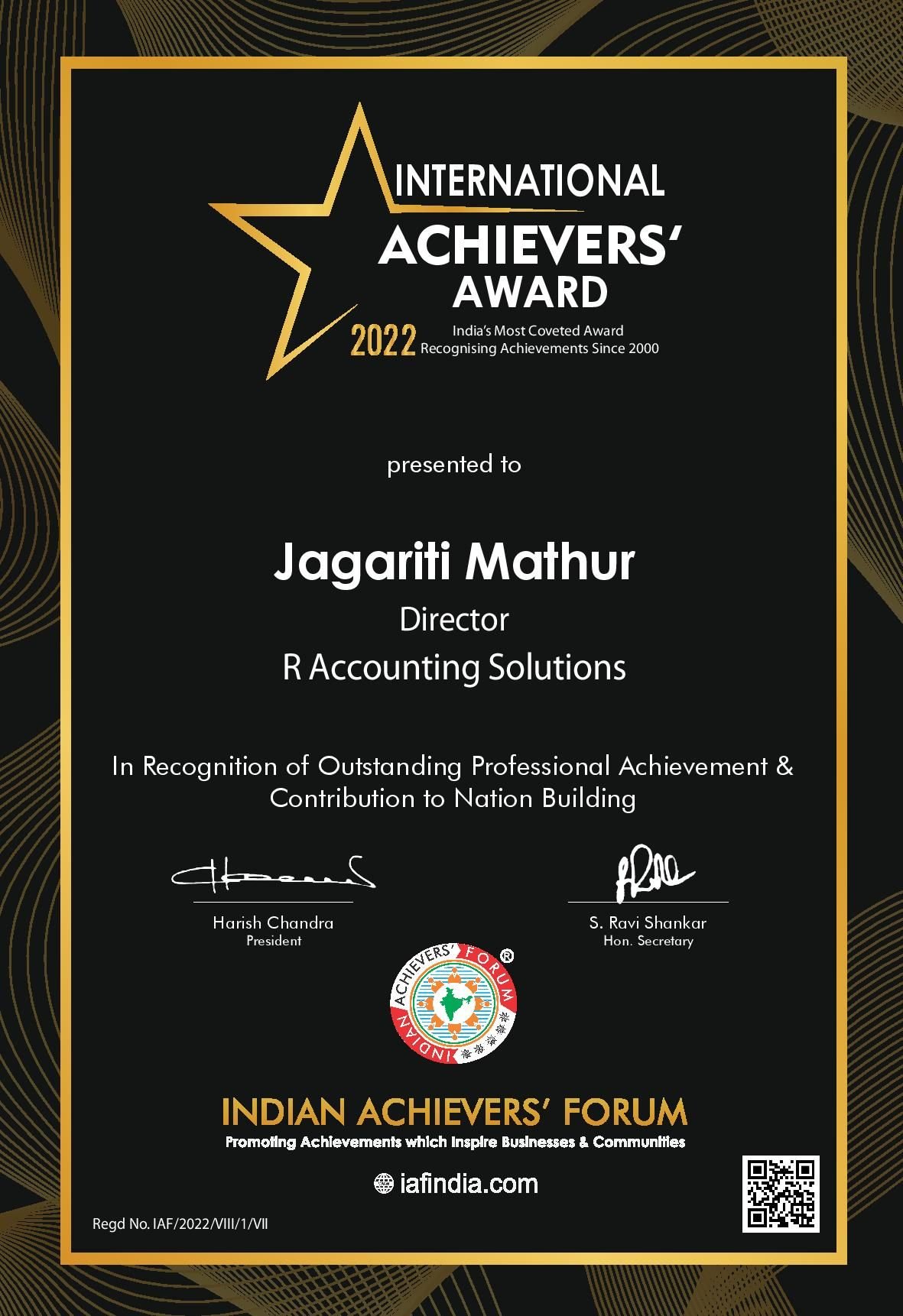 Envisioning quality services to small business owners, CA Jagariti Mathur stands as an inspiration
CA Jagariti Mathur is the Director of R Accounting Solutions, Present Secretary of Indian Women's Association (Singapore), a Member and Global Partner of Expat Professional and Businesswomen's Network International. She started her first venture R Accounting Solutions, 6 years ago with a vision to provide quality accounting services to small business owners who cannot afford high priced professional services and thus do not get quality services.
Hence, through R Accounting Solutions she had been providing services to Small business owners including start-ups according to the budget that they can afford. Today R Accounting Solution provides blanket services including Incorporation of a company, Accounting, Corporate Secretarial, Compliance, Financial Planning, Payroll, Tax etc., across different industries from small business owners to Big SMEs in Singapore, Malaysia and India.
Apart from a hardcore professional, she is a philanthropist too, and has a monthly feature on an International radio channel where she helps answer questions about Setting up and Running a business in Singapore along with Singapore Taxation, Payroll, Compliance, Budgeting, Tips for Financial Planning and settling in for new immigrants in Singapore. She works towards the cause of Financial Literacy amongst women and children and has given various talks on this subject in seminars/webinars held on international level (South Korea, Singapore, India and USA) on different platforms.
Ms. Mathur is also a part of different women interests groups like Expat Professional and Businesswomen's Network International and currently secretary of Indian Women's Association (Singapore). She has also been invited to give talks on Financial Planning in general by Local organisations and Corporates in Singapore. She is a lady of diverse Interests and has co -authored a book called – "The Niche: Advantages and Challenges of Being a Third Culture Child or Parent"(currently under print), authored by Princess Nwakego Ibhrahim -Pam She is a Poet and have been part of various radio shows for Hindi poetry recitation events