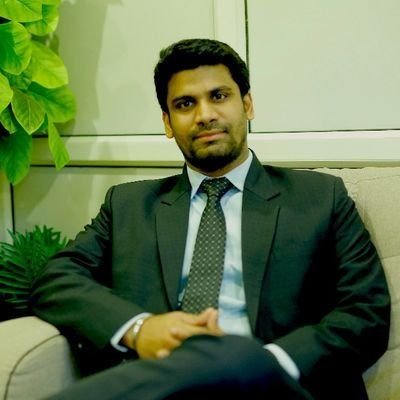 Mr. Gaurav Choudhary's impeccable leadership stands inspiring
Mr. Gaurav Choudhary is a pioneer in Establishing an Online Live-Stock Market for Farmers – Pashushala.com. He is a conceptualist & implementer with strong acumen and expertise in strategy, startup scaling and creating impact-driving solutions. With a vision to uplift the livestock economy of the nation and support ever farmers to optimize their income through livestock, Gaurav has established Pashushala.com in 2018. Under his able leadership, Pashushala.com has positively supported over 35,000 farmers across 14 states of the country.
Pashushala is an eCommerce marketplace to trade livestock and related products/services. It is India's latest fully integrated online cattle bazaar and is a pioneer in the segment. Here, customers choose from a vast pool of curated livestock, compare prices in real-time, make decisions based on factors such as produce, distance, price, and age of the animal and can also avail of farm delivery, veterinary and expert support services. This is the only entity in the livestock trading space to offer door-to-door transport, insurance, and veterinary check-up. Pashushala is all set to disrupt the market with its game-changing offering. Apart from structuring the market, the business creates a huge social impact which unleashes the income potential through animal husbandry and dairy and creates millions of micro-entrepreneurs with family-sustaining incomes. It has supported over 35,000 farmers to date through its micro-entrepreneurship development program and women empowerment program.  
Pashushala.com is best known for having disrupted the livestock industry with the right mix of online and offline initiatives:
Pahsusala.com is a disruptive channel of sales in the already existing $128Bn livestock market.  Every aspect of setting up this business has been a challenge and exciting at the same time, right from spreading awareness of the online portal, and educating people about the technology to channelizing sales, and deploying teams to handle logistics, finance, and other business operations. Over the years, Pashushala.com has grown to be the most trustworthy platform in the country, with an unparalleled degree of accuracy in cattle verifications, service standardization, and financing. Pashushala has disrupted the dairy and animal husbandry value chain through the right technological interventions and has opened tremendous opportunities for small and marginal dairy farmers to improve their income while organising this otherwise traditionally unorganised business.
They, as an organization have supported over 35,000 farmers to date through their micro-entrepreneurship development program and women empowerment program and wish to enable every farmer to be self-dependent and growth-oriented.