Smartenviro Systems Private Limited
Smartenviro Systems Private Limited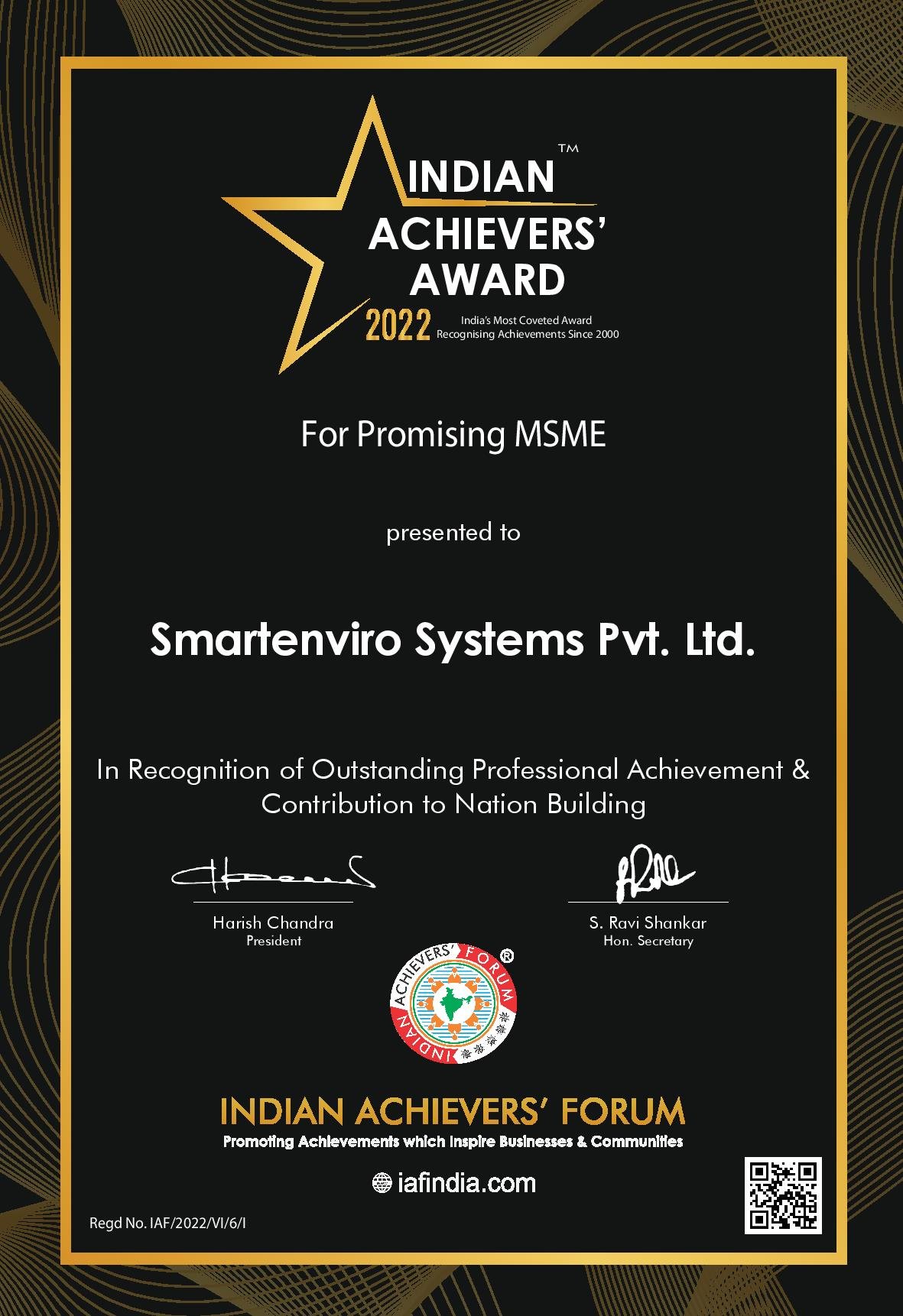 Smartenviro Systems Private Limited
As per various sources and published figures, India generates around 62 million tonnes of mixed waste, out of which only 12 million is treated. General trend is India is that the mixed waste contains 60% of organic waste and the rest is inorganic waste. This waste is spread across the country. India has more than 1000 cities having a population of more than 100,000 generating more 50 tonnes of waste per day. The government has started a huge initiative called "Clean India Movement" under which they are trying to treat majority of the waste. This situation provides a huge opportunity to treat the organic waste. The challenge currently is to provide a financially feasible and a comparatively non-complicated method to do this activity. As per some surveys the market is poised to achieve $14.5 Billion in a few years' time.
About the company:
Smartenviro Systems Private Limited is one of India's leading manufacturers that offers solutions in decentralized organic waste management. They have close to 1000 installations in India. This translates to a capacity of processing 200 TPD of organic waste per day and converting is to compost. They've various technologies that can be used to treat organic waste at the source. The solutions that they offer can treat the waste in the range of 50 kg/day to 300 tons/day. With their direct presence as well as through dealer network they serve a variety of sectors that include Industrial, Real Estate, Hospitality, Institutional, Government Bodies etc. Having hundreds of installations across the market, they possess extensive experience in organic waste management.
About the Founders
Mr. Kulkarni has more than 47 years of experience out of which he has more than 27 years in the field of Solid waste management. He has a Bachelor of Engineering degree in Chemical Engineering. He has worked in senior positions in various multi-national companies and has vast knowledge and experience in implementing waste water and solid waste management projects of various sizes. He is also a recipient of the prestigious "50 Most Talented Green Leaders Award by World CSR Congress for 2016" award. Mr. Kulkarni is responsible for process engineering, design and development, business development, marketing and branding of the company.
Mr. Ganeshwade has a total experience of 34 years in the field of design, engineering and manufacturing. He helms the design and engineering vertical of the company. He has a Bachelor of Engineering degree in Mechanical Engineering. He has won many awards like the prestigious "National Quality Award- 1995". He is best known in the town as "serial product developer/designer".
Mr. Kanetkar has a total professional experience of 20 years. He has a bachelor of engineering in Computer Science. He has worked in many multi-national companies in India and in the US. He has vast experience managing large projects across geographies. He takes care of all the day to day management.