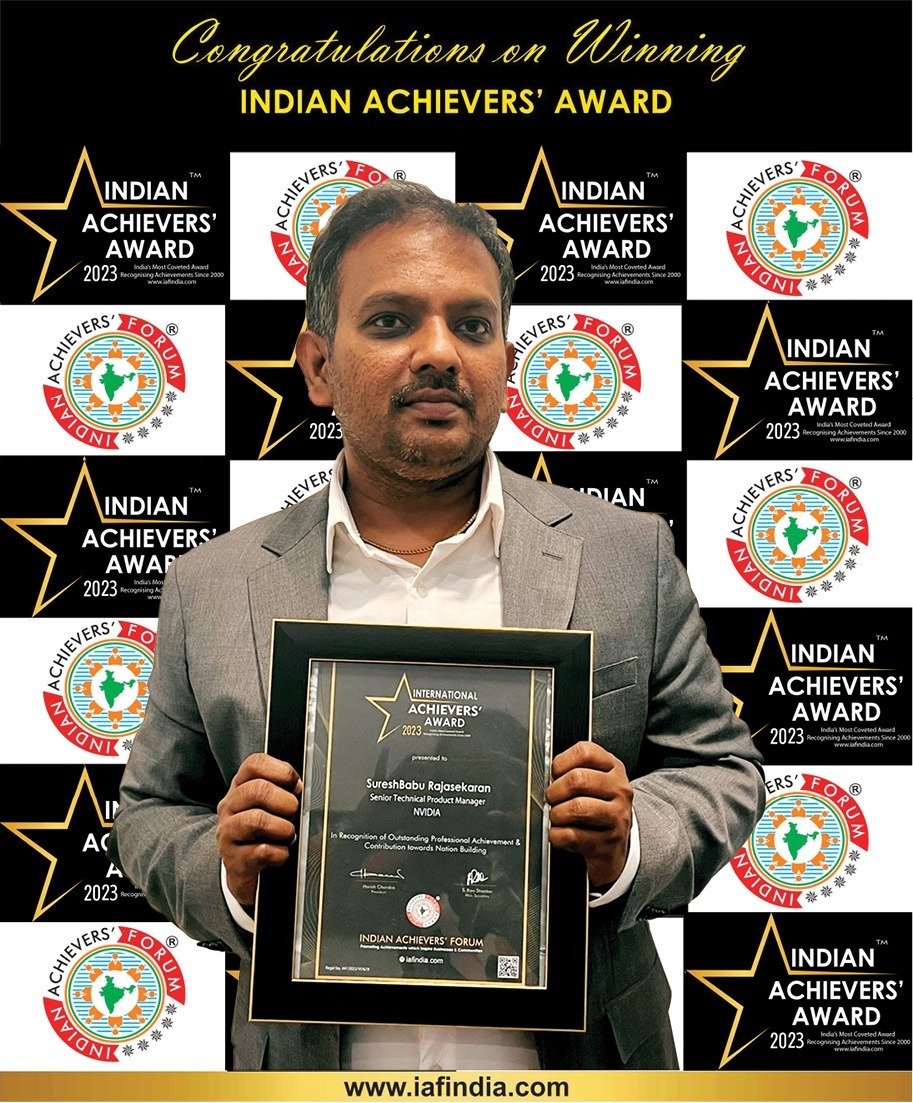 Mr. Suresh Rajasekaran's remarkable professional journey
As the Senior Technical Product Manager at NVIDIA, Mr. Suresh Rajasekaran has over sixteen years of experience as a product leader in the business. He has devoted his professional life to advancing artificial intelligence (AI) technology, their effects on people's lives, and their potential to transform a number of industries.
During his tenure at NVIDIA, he has been instrumental in democratizing AI across enterprises by
launching NVIDIA's AI Enterprise Products Suite across different industries ranging from Robotics Autonomous Vehicles, Retail, Healthcare and Finance. He recognized the complexities businesses worldwide faced in integrating Cloud Computing and AI technologies and took up the challenge of bridging this gap. The solutions he developed have facilitated a seamless convergence of these technologies, ultimately driving business efficiencies, fostering innovative use cases, and enhancing customer experiences.
Before joining one of the largest AI software and hardware companies in the world, he has had the privilege of contributing to leading companies such as Samsung, Adobe, and Autodesk. This diverse professional exposure has equipped him with deep insights into the potential and real-world applications of AI. On the academic front, he holds a Masters in Software Engineering from Carnegie Mellon University and an MBA from The University of Chicago Booth School of Business. This combination of business acumen and technical expertise has been fundamental to his ability to navigate and contribute significantly to the fast-paced world of AI.
His journey and contributions to AI are well-documented and recognized in various respected
Publications. He resides in the San Francisco Bay Area with his family, where he continually strives to use his expertise to impact his community positively. He is deeply committed to the ethical and responsible development and deployment of artificial intelligence for the betterment of society at large. In conclusion, with his industry experience, dedication to AI, and commitment to utilizing technology for social good, he envisions to transform the industry and impact people.