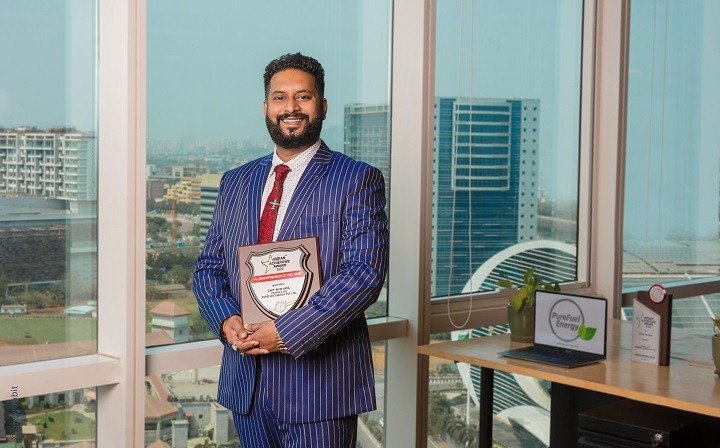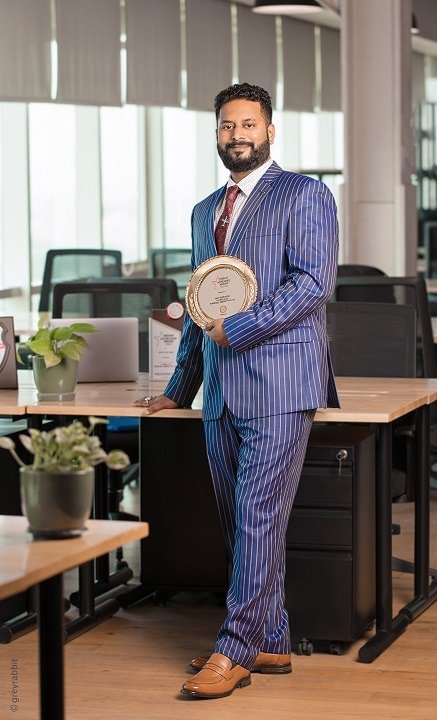 A vision to become fuel independant
The utilization of fossil fuels has been discussed extensively. A variety of efforts have been made to produce a fuel that would meet the demand for a pollution-free replacement for fossil fuels. Not only has research been carried out to secure the development of such an alternative, but it has also been stressed that these fuels be made widely available to the general public. This demand has necessitated the construction of the necessary infrastructure to enable both product manufacture and distribution to end customers.
Long-term research and study on these topics bore fruit, allowing for a reduction in fossil fuel dependence.BioDiesel has now entered the scene as a viable alternative to fossil fuels for vehicle operation. India has devised an appropriate strategy, which involves commercializing BioDiesel. As a result, it's critical to set up BioDiesel stations and outlets in a systematic way. Both the B2B and B2C sectors will be able to benefit from this. Pure Fuel Energy is a firm founded in the year 2020 to assure the seamless completion of this operation.
PURE FUEL ENERGY'S BIODIESEL INITIAL
India has one of the highest fuel prices of any country. This necessitates the nation's adoption of a less expensive diesel alternative. Biodiesel is an example of a low-cost, environmentally friendly option. PureFuel Energy collaborates closely with government officials to help India achieve its goal of becoming fuel-independent and lowering its carbon footprint. PureFuel's first step toward realizing this ambition will be the development of biodiesel. PureFuel's initial venture is to achieve breakthrough penetration and establishment in the construction and administration of a Retail Ecosystem in Bio-Diesel distribution across India.
After a thorough examination, it is clear that the project will require appropriate research and strategic planning to be successful. It is critical to have Retail Outlet Stations and Mobile Dispensing Units in strategic areas to deliver B2C and B2B BioDiesel solutions to market.
PureFuel is on the verge of revolutionizing India's retail sector with Bio-Diesel.
ENERGY JOURNEY WITH PUREFUEL
PureFuel Energy is on a mission to change the face of India. According to Capt Bipin Arya, the Managing Director, they have envisioned their journey to instill faith in Indian clients regarding the numerous features of BioDiesel, as well as the highest quality of BioDiesel Fuel. A revolution in BioDiesel Retailing, according to the corporation, is impossible.
"PUREFUEL ENERGY COLLABORATES WITH GOVERNMENTAL AUTHORITIES TO ACHIEVE THE GOVERNMENT OF INDIA'S VISION OF MAKING INDIA FUEL INDEPENDENT AND REDUCING THE COUNTRY'S CARBON FOOTPRINT."
customers' trust in both reach and quality PureFuel Energy is also committed to monitoring product quality to guarantee that it meets government-approved criteria. "Consistent usage of high-quality BioDiesel will also help to a safer and greener air in India," Capt Bipin Arya adds. World transportation hubs and intercity transport hubs There hasn't been a single alternative to fossil fuels like gasoline and diesel to support such a huge transportation network. In light of this, the Indian government's 2018 Bio Diesel Policy outlined its goal of promoting domestic
biodiesel as a viable alternative to fossil fuels. "This enormous effort by the government," said the company's MD and professional pilot Capt Bipin Arya.
VALUES AT THE BOTTOM
PureFuel Energy prioritizes a few key characteristics. The most crucial is to make sure that the government's vision is matched in a long-term way. PureFuel Energy has also considered technological elements in order to develop a system of operation that will lead to the development of Technologically Advanced Fuels in India over the next 50 years. This is accomplished, as well as having some of the participants participate.
PureFuel Energy's imaginative Managing Director thinks that by building a big number of retailing and mobile fueling shops at India's key transit hubs, motorways, and highways, they would be able to reach the most ordinary people with their product. The company's
well-experienced staff of 50 employees has been working on the numerous elements involved in the planning and decision-making process for building such fueling facilities to meet India's retail and B2B demands.
THE HISTORY OF THE BUILDING
Although much study is required to launch a project of this magnitude, even those with a basic understanding of India's fuel consumption can declare that India is one of the world's largest interstate fuel markets.
We are even more optimistic about the future of biodiesel in India because of the policy, which includes mandated blending and usage of biodiesel." As a result, the formation of Pure Fuel Energy became a top priority, with the goal of contributing to national energy security and climate change mitigation at the forefront. Furthermore, the business was founded with the goal of creating long-term job prospects. Retail Outlets with the most modern Retailing Technologies PureFuel Energy is also committed to ensuring that its customers receive the finest quality and adulteration-free Bio Diesel possible. "The firm follows for each of its batch presented at the Retail locations – a demanding Internal Quality Testing process where samples from each batch are analyzed and certified," Capt Bipin Arya says.
This is a step worth depending on. at government-approved laboratories."
Another essential feature of PureFuel Energy is transparency in its manufacturing and distribution activities. As a result, the firm has ensured that the Quality Testing Report of the BioDiesel Batch in use at the moment is available for verification by its customers.
THE KEY STONES AND THE ROADMAP FOR THE FUTURE
The organization has a strong inner committee made up of aviation industry veterans and financial experts with years of expertise. A team dedicated to ushering in the next great biodiesel revolution in India has been able to achieve key benchmarks in record time. PureFuel is seeing a year-over-year revenue increase of 100%. While the firm engages in both B2B and B2C sales, it is expected that income from Retail Outlet (RO) dealerships and other B2B sales would exceed Rs. 100 million in the financial year 2025.

"PureFuel Energy is constructing India's Largest Bio Diesel Retail Outlet with 1,0000 Litres of Fuelling Capacity a Day in Maharashtra," Capt Bipin Arya says of PureFuel Energy's future plans.
This will be India's largest retailer of biodiesel. To expedite the process, the firm has made progress in acquiring property for the aforementioned Company-owned Retail Outlet. PureFuel is also opening a number of retail outlets in Maharashtra, Bihar, Uttar Pradesh, West Bengal, Rajasthan, and Gujarat in 2021. Currently, PureFuel is accepting very limited Invitations and Bids and other states.
for New BioDiesel Dealerships, and is eager to collaborate with partners and a small group of investors that are passionate about BioDiesel and believe in conducting good, value-driven business. Each PureFuel Retail Outlet costs between about 1.25 cr franchise cost and is one of India's most modern retail biodiesel outlets.
PureFuel's Managing Director stated emphatically that the firm intends to maintain its rapid growth over the next two years. By 2022, the goal is to open 100 retail outlets around the country. "This increases the popularity of Bio Diesel and customer confidence on a very large scale," says Director Capt Bipin Arya.

The Vision of the Company's Founder and CEO
Capt Bipin Arya, the company's founder, and CEO has a vision.
India is the world's greatest consumer of oil, both edible and industrial. 90% of India's edible and industrial oil is imported. In India, the biodiesel sector is now experiencing a raw material scarcity and increasing raw material prices. This is why Purefuel Energy has taken the initiative to plant India's largest palm tree grove on a 500-acre plot of land. Under the supervision of Former CEO-Oil Palm Plantation Unit Godrej Agrovet Ltd (Mr Nasim Ali)
In Maharashtra, Purefuel Energy has already completed all of the relevant land acquisition processes.
As a result of which Purefuel energy will be able to alleviate the existing raw material scarcity as well as the rising price of raw materials.
Purefuel energy efforts can also help the government of India achieve its goal of reducing carbon emissions (ParsiAgreement), as well as the country's national biofuel and edible oil policies.Fuel for responsible sons and daughters.